Innovation and sustainability for your lab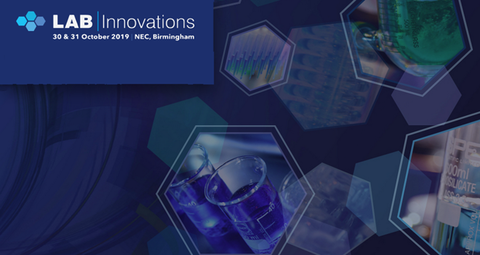 Source new technologies, future-proof your laboratory and find out ways to make procurement sustainable at this year's Lab Innovations show. The free-to-attend event returns to the NEC on 30th-31st October – here is what you can expect…
This autumn, Lab Innovations - winner of 'Best Trade Show' at the 2019 Exhibition News awards - will return to the NEC, Birmingham, on 30 & 31 October 2019.
As the UK's only trade show with conference sessions dedicated entirely to the lab industry, it is supported by many of the UK's leading scientific institutions, including the Royal Society of Chemistry (RSC), Science Council, UKAS, and of course Laboratory News!
This free-to-attend event is all about the business of the laboratory, with almost 80% of the 3,000+ visitors attending involved in the purchasing of products and services. Now 10% bigger than last year, there will be even more lab suppliers both large and small exhibiting hundreds of cutting-edge products, more networking opportunities, and extensive opportunities to learn and earn CPD points - all under one roof.
Supporting lab future-proofing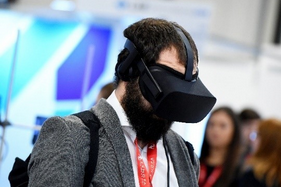 The laboratory industry is constantly evolving with new technologies, regulations and ways of working. Future-proofing the laboratory is therefore key; minimising waste (time included!) and sustainability, as well as digitisation are all high on the agenda of this year's show. These themes are reflected in a number of Lab Innovations' key areas, including the RSC and Insights & Innovation theatres, Live Lab, Cleanroom Hub, Sustainable Laboratory zone, as well as the many exhibitors.
If you're looking to the future of your laboratory, then the 160+ leading scientific suppliers and manufactures are all on hand with innovative products and expertise a plenty. "One of the best things about Lab Innovations is finding out from exhibitors about products that exist that I didn't know existed, but which could be very useful to our work", said Sarah Almond, Senior Forensic Science Technician, University of West of England. "It's great to be able to keep track of what's going on in the market and to see both big and small lab-focused companies all in the same place along with their very latest innovations."
Simplifying lab procurement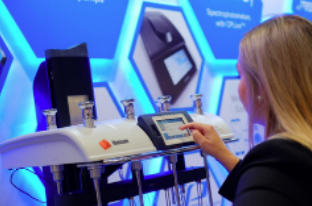 Sourcing new, effective and efficient lab equipment is essential for the smooth and cost-effective running of any modern laboratory, but spending time on making enquiries and considering options can be considered non-productive. So, anything that can make sourcing and procurement a simpler process is a real bonus – which is one of the main reasons for the growing success of Lab Innovations.
Major regular exhibitors such as - Abbott Informatics, Shimadzu UK, Thermo Fisher Scientific, Bruker, IKA, PerkinElmer, Eppendorf UK, Sartorius, Cole-Parmer, Hitachi High Technologies, Anton Paar, Haier Biomedical, Veolia Water Technologies - will be joined this year by many new exhibitors including Merck, Kimberly-Clark Professional, Peak Scientific, Huber, RADWAG, Klick Technology and VICI.AG.
The Lab News Village is dedicated to first-time exhibitors showcasing products never seen before at Lab Innovations, whilst the adjacent Cleanroom Hub will provide a dedicated focus on cleanroom solutions with specialist experts outlining the latest topics and legislations for the cleanroom industry. Cleanroom related exhibitors include Bigneat, Helapet, Guardtech Cleanrooms, Contained Air Solutions, Esco and Mayteck. Additionally, the well-received Scientific Laboratory Supplies (SLS) pavilion is almost a third larger, showcasing 20 partners of the UK's largest independent supplier of laboratory equipment, chemicals and consumables.
Efficient & effective networking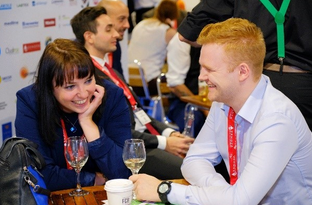 Last year saw a 43% increase in lab managers, a 53% increase in lab technicians, and an impressive 125% more procurement managers. With these visitors in mind, a key driver for the organisers is to ensure that the time that they take out from their normal lab work to attend the show is spent as effectively as possible.
So, new for this year, Lab Innovations has introduced an online business matchmaking tool – Lab Connect – so that one-to-one meetings with the right people can be pre-planned and scheduled. This new free-to-use service will enable registered visitors to make their visit even more productive.
Lab Innovations - Stats & Facts:
3000+ laboratory professionals and decisions makers from all industry sectors
160+ laboratory suppliers and manufacturers across all sectors under one roof
100s of new laboratory products and services showcased
Top reasons visitors attend Lab Innovations
To source the latest products
To source new suppliers
To network with colleagues and peers
To visit a specific exhibitor
To learn and earn CPD points
81% of visitors stated that the show was important to their business
85% of visitors would recommend the show to a colleague
88% of visitors met their objectives at the show
At the end of the first day, visitors will then be able to wind down for some informal networking over complimentary drinks and nibbles, in the Lab Innovations Networking Lounge, sponsored by Analytix, from 5-7pm on 30 October.
Phil Ellis, Equipment Services Manager, Aberystwyth Innovation and Enterprise Campus Ltd summed up his visit to Lab Innovations in 2018, and the importance of making connections: "This is the first time I have attended Lab Innovations and I have ended up coming both days due to the amount of connections we were making. Besides networking, Lab Innovations has given me the opportunity to keep up-to-date as the entire market is here. I will definitely come again."
Sustainable laboratories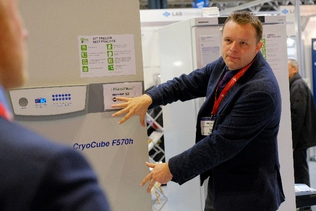 Research lab buildings can account for as much as 70% of a university's carbon emissions, and consume up to 10 times more energy and at least four times more water [per unit area] than office spaces. So it is no surprise that the Sustainable Laboratory zone – developed by Green Light Laboratories – returns after highly positive feedback following last year's exhibition.
"I attended the Sustainable Laboratory tour which I found interesting and informative", said Alison Lees, College Laboratory Manager, Institute of Biomedical Research, University of Birmingham. "The best attribute of the show was definitely being able to talk with many manufacturers in one place. Particularly interesting were the companies who were new to me and discovering what they had to offer for a sustainable user-friendly laboratory."
The Sustainable Laboratory zone is also bigger this year, and will show visitors how even small improvements in technology, procurement and best practice can reduce running costs, making funding go further. "Sustainability is the future for how we select, buy and use our lab equipment", said Andy Evans of Green Light Laboratories. "We are excited to showcase how sustainability is saving labs thousands of pounds and safeguarding UK science, and I will be highlighting the latest innovations in lab products, as well as how lab practices and procurement can become more sustainable."
Attendees will see how Green Light Laboratories has worked with leading UK universities and institutions, helping them to increase their use of 'green' equipment and processes and achieve sustainable results. Real life case studies on core lab equipment including comparisons of 'lab freezer performance', 'media sterilisation technology' and 'chiller versus water' will all be available in the zone. Relevant equipment can also be seen on the show floor from many suppliers, including SLS, Julabo, GPE Scientific, Shimadzu, PerkinElmer, Analytix, IKA and Cole-Parmer.
Further insight into green procurement, and improving lab sustainability and efficiency through green initiatives, will also be highlighted in the show's Live Lab. For example, the Laboratory Efficiency Assessment Framework (LEAF) is a new tool developed by UCL with input from 16 other research institutions around the UK and Ireland to help quantify savings and benchmark comparable results within the lab.
Learn & earn CPD points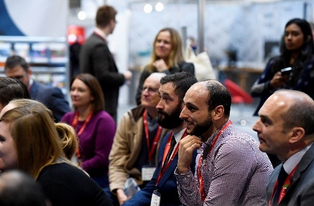 Lab Innovations offers numerous CPD-accredited educational opportunities with up to 35 hours of seminars and workshops given by expert speakers held in the four seminar theatres. Visitors can gain new skills and knowledge and dip in and out of these back-to-back talks as they wish.
In the RSC theatre, the society's celebrations for the International Year of the Periodic Table (IYPT) will continue with networking events and presentations on this fundamental topic. The theatre will explore the weird and wonderful world of the periodic table, as well as the elements and our future world. Visitors can learn about their efficient recycling and discover more sustainable alternatives to elements commonly used in the lab. Chemist, teacher and presenter professor Andrea Sella, and physicist, presenter and stand-up comedian Helen Arney are the keynote speakers.
The Perkin Elmer-sponsored Insights & Innovation theatre will again be curated by Laboratory News, providing insight into the latest discoveries and discussing best practices and day-to-day challenges for lab management, particularly around digitisation and sustainability. Industry professionals will explore the uses of AI in research, virtual reality in laboratories, sustainable equipment and supporting technical staff, of which there is a national shortage.
The show's other two theatres include the Live Lab offering quick-fire interactive presentations demonstrating the latest technologies, innovations and pressing topics in the laboratory industry. The Cleanroom Hub hosts a dedicated programme of content from cleanroom experts on the latest trends, regulation and legislation for cleanrooms.
The full conference programme for all theatres is available to view at www.lab-innovations.com
Awarding innovation & success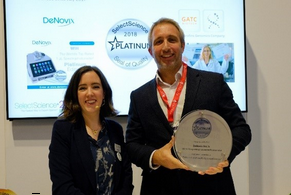 Lab Innovations is partnering with Innovation DB to celebrate product innovation through the 'Innovation Gallery', 'Innovation Trail' tours and the 'Lab Innovations Award'. The Innovation Gallery features products that will enable scientists to perform their work more effectively through developments in technology, connectivity and space utilisation.
A shortlist of products from the Innovation Gallery will be selected for the Lab Innovations Award by Dr Gerald Law, CEO, Innovation DB. Visitors will be able to gain real insight into these products of the future by signing up for one of the twice daily 'Innovation Trail' tours, and the winner of the Lab Innovations Award will be announced during the show.
Following last year's success, SelectScience will host its second annual awards event dedicated to celebrating its Seals of Quality program and the laboratory products scientists love the most. SelectScience Seals of Quality help scientists to quickly identify the laboratory products that are most highly rated by their peers. This year's awards presentations will take place in the Live Lab zone on Wednesday, October 30, 3:30-4:30pm.

Lab Innovations 2019: 30 & 31 October 2019, NEC, Birmingham - register for free today at www.lab-innovations.com