Lithium-ion researchers win Nobel Prize in Chemistry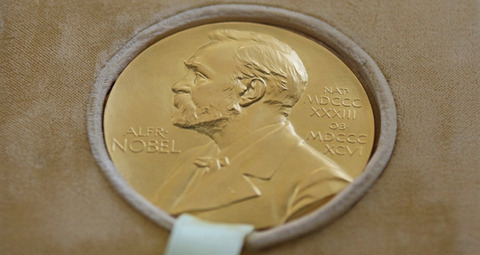 The Nobel Prize in Chemistry has been awarded to three researchers for their work on the development of lithium-ion batteries.
English-born chemist Stanley Whittingham developed the first functional lithium battery, John Goodenough doubled the lithium battery's potential by using a metal oxide instead of a metal sulphide, creating the right conditions for a more powerful battery, while Akira Yoshino succeeded in eliminating pure lithium from the battery, instead basing it wholly on safer lithium ions, to create the first commercially viable lithium-ion battery in 1985.
Sara Snogerup Linse, chairman of the Nobel Committee for Chemistry, said: "We have gained access to a technical revolution. The laureates developed lightweight batteries of high enough potential to be useful in many applications – truly portable electronics – mobile phones, pacemakers, but also long distance electric cars."
Goodenough is the oldest Nobel Laureate ever awarded a prize, according to Göran K. Hansson of the Nobel Foundation.
This year's Nobel Prize in Physics was shared by James Peebles for theoretical discoveries in physical cosmology and Michel Mayor and Didier Queloz for their discovery of an exoplanet orbiting a solar-type star.
British doctor Sir Peter Ratcliffe was among the three researchers announced as winners of the Nobel Prize in Physiology or Medicine on Monday for their work on how human cells sense and adapt to oxygen availability.