Nanolaser functions inside living human tissue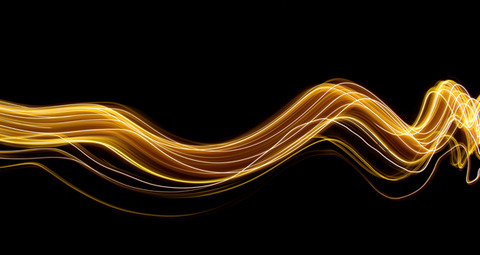 A US team has developed a nanolaser that can operate in confined spaces such as quantum circuits, microprocessors or even living tissue.
The glass nanolaser, developed by Northwestern and Columbia University researchers, is between 50 and 150 nanometres thick – about 1/1000th the thickness of a human hair – and able to fit and operate inside of living tissues.
The device, which coverts longer wavelengths to visible light at the nanoscale, has the potential to sense disease biomarkers or treat deep-brain neurological disorders such as epilepsy.
Northwestern University Department of Chemistry Chair Teri Odom said: "Our nanolaser is transparent but can generate visible photons when optically pumped with light our eyes cannot see.
"The continuous wave, low-power characteristics will open numerous new applications, especially in biological imaging."
Because of the absorption and emission properties of most gain materials used in nanolasers, they typically need to be powered by shorter wavelengths, such as ultraviolet. This is a problem because environments that benefit from nanolasers are susceptible to damage from UV.
To solve this, researchers used photon upconversion, where low-energy photons are absorbed and converted into one photon with higher energy.
Their device features a cavity based on a metal nanoparticle array. The upconversion nanoparticles absorb long wavelength light and convert it to visible wavelengths.
"The cavity provides the amplification to make that emitted light into coherent, stimulated emission light, or laser light," Odom told Laboratory News.
The system – which is described in Nature Materials – can effectively deliver visible laser light at penetration depths accessible to longer wavelengths.