Procarta awarded £7.4M for microbial treatment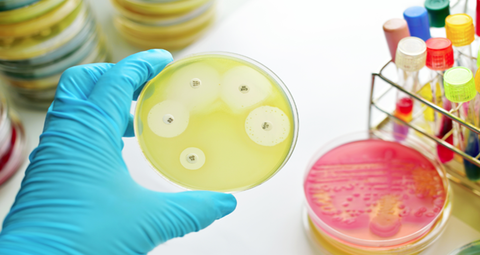 Biotechnology company Procarta Biosystems will receive up to £7.4 million to develop a new class of antibiotics in the fight against antimicrobial resistance.
The company, which has discovered a new type of antimicrobial that kills bacteria by blocking their gene expression, was awarded the funding by CARB-X, a global partnership dedicated to accelerating early antimicrobial R&D.
Procarta Biosystems CEO Dr Andrew Lightfoot, said: "This new award from CARB-X recognises the value of the novel modalities in our pipeline and their potential to precipitate a paradigm shift in antimicrobial treatments."
The company's new antibiotics are based on its oligonucleotide-based antimicrobial platform and will target potentially life-threatening infections caused by the five ESKAPE pathogens that are commonly associated with AMR.
Its PRO-202 drug is in preclinical development to treat complicated urinary tract infections (cUTI) and complicated intra-abdominal infections (cIAI), which are both caused by the ESKAPE pathogens.
Specifically, PRO-202 targets carbapenem-resistant Enterobacteriaceae (CRE) – strains of bacteria that are resistant to carbapenem, a class of antibiotic used to treat severe infections.
Procarta Biosystems – which is based across Norwich Research Park and Stevenage Bioscience Catalyst – will be funded partly by the UK government's Global AMR Innovation Fund. Its other existing investors include UKI2S, Wren Capital, Meltwind and Morningside.
Boston University-led CARB-X is investing up to $500 million from 2016-21 to support development of innovative antibiotics.