Scotland plans lung cancer biomarker rollout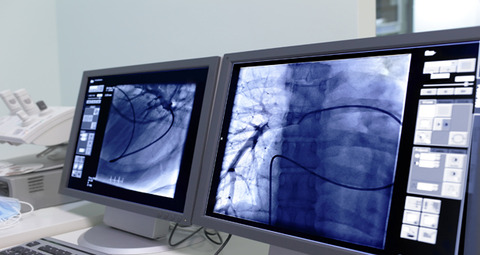 A NHS-backed trial in Scotland using blood biomarkers to detect early signs of lung cancer four years before standard clinical diagnosis has proven successful.
The ECLS study, which is part of efforts to reduce amount of patients with late-stage lung cancer at diagnosis, showed a lower rate of deaths among people who took the test than participants who were subject to normal clinical practice.
Professor Frank Sullivan, Chief Investigator for the ECLS trial, said: "These landmark findings are likely to have globally significant implications for the early detection of lung cancer by showing how a simple blood test, followed by CT scans, is able to increase the number of patients diagnosed at an earlier stage of the disease, when surgery is still possible and prospects for survival much higher."
The trial used a biomarker test developed by immunodiagnostics company Oncimmune called "EarlyCDT Lung". The test detects the presence of autoantibodies generated by the immune system as a defence against cancer cells.
The trial was conducted in Scotland with 12,209 people at high risk of developing lung cancer – around half of whom took the EarlyCDT Lung test.
Results showed that 41.1% of EarlyCDT Lung participants were diagnosed at an early stage of the disease in the two years after taking the test. This compared with 26.8% of participants among the control group who did not receive the test and were instead subject to standard clinical practice.
Nottingham-headquartered now Oncimmune plans to work with health authorities in Scotland on the rollout of EarlyCDT Lung across the country.
Professor Frank Sullivan, chief investigator of the ECLS trial, presented the findings at the 2019 World Conference on Lung Cancer in Barcelona this week.
The trial was sponsored by the University of Dundee and NHS Tayside and co-funded by the Scottish Chief Scientist Office, the Scottish government and Oncimmune.