The poetry of science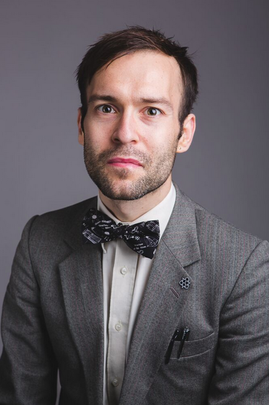 From explaining scientific concepts to the public to replacing traditional scientific abstracts with verse – Dr Sam Illingworth is taking on the world with his dual love of science and poetry...
When I started my lectureship in science communication a little over five years ago, I wanted to do something that enabled me to further explore this burgeoning field of academic research.
My PhD was in atmospheric physics and involved using satellites to measure greenhouse gases at the Earth's surface, and whilst I had participated in a lot of outreach and public engagement activities during my PhD and subsequent postdoc (and had published articles in the field), I was keen to embark on a project that enabled me to better understand science communication as an academic discipline. So, I decided started a blog: 'The Poetry of Science'.
Inspired by my love of poetry, every week I read a scientific study and attempt to convey the key findings through verse. I try to pick topics that I think will be of interest to a wider audience, who might ordinarily be put off by some of the more technical language that appears in research articles and their abstracts. If my poems inspire people to find out more about the subject in question then I consider them to be a success.
Experimental words
Writing this blog has led to several other opportunities, including the development of a UK Arts Council-funded project 'Experimental Words', which involved pairing scientists and poets to create interdisciplinary explorations of their work and practice. The blog has also enabled me to start a podcast (also called 'The Poetry of Science') and write a book: A sonnet to science, which explores how poetry played a significant role in the life and research of several influential scientists.
Through writing the blog and responding to the feedback from my readers I wondered if the traditional scientific abstract could be replaced with poetry
However, the biggest impact that my blog has had is in completely reshaping my research. Through writing the blog and responding to the (mostly positive) feedback from my readers I wondered if the traditional scientific abstract could be replaced with poetry, so I conducted a study to find out. Unperturbed by my findings that scientists seemed to find my poetry less inspiring than traditional scientific abstracts (the philistines!), this research convinced me that poetry offered a potentially powerful medium through which to investigate the ways in which meaningful dialogue could be established between scientists and non-scientists.
I have since used poetry to: investigate compassion fatigue in nurses, explore how under-served communities respond to environmental change, and bring together seemingly disparate groups to discuss local solutions to the climate catastrophe. These experiences have helped me to realise how poetry is an extremely empowering media, enabling people who have traditionally been denied a voice to express their opinions in a powerful format; one which they can share without fear of being reprimanded for being 'incorrect' or a 'non-expert'
Creative potential
I have also been fortunate enough to run training sessions across the world, including at the European Geosciences Union, where I have taught hundreds of scientists how to write poetry about their research, and how it might be used as a way to actively target the incubation period (that time when unconscious processing of existing ideas takes place).
As someone who was encouraged to pursue a somewhat narrow 'scientific education' at both school and University, I want to help other scientists to celebrate their creative potential, and also demonstrate that science and poetry can be powerful allies in helping to encourage a more inclusive and collaborative society. If you have used poetry in your research, or have any science poems of your own that you would like to share then please get in touch, as I would love to hear them.
Dr Sam Illingworth is a Senior Lecturer in Science Communication at?Manchester Metropolitan University, where his research involves using poetry to enhance dialogue between scientists and non-scientists. You can find out more about Sam's wok by visiting his website: www.samillingworth.com.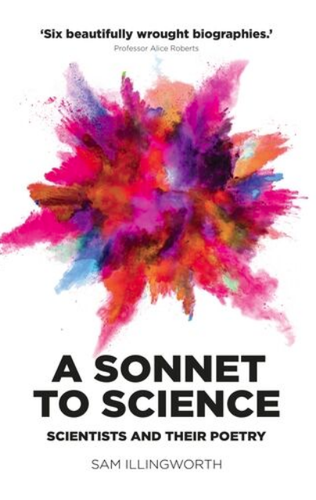 A sonnet to science: Scientists and their poetry is published by Manchester University Press. Available now at £20.00.
Right, time to be inspired and get your verse on. We want you to send in a poem based on your work! The winner will receive a signed copy of A Sonnet to Science AND a personal poem on a science topic of your choice from the brilliant Dr Sam Illingworth.
Entries need to be 40 lines or less and will be judged by Sam. We'll also be publishing the best… so good luck!
To enter, just send your poem along with your name and your organisation/institution to phil.prime@synthesismedia.co.uk by October 31, 2019.