Forensics in crisis?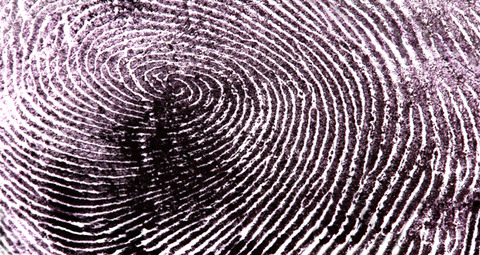 A drop in forensics R&D funding and no central body for forensics services is putting justice in jeopardy in England and Wales, according to the House of Lords. Here's why it's going to take more than money for the industry to recover…
In 2012, the Forensics Science Service, a government owned company and the hub of forensics services in the UK, was closed down. The FSS acted as a hub for forensics services in England and Wales and provided an end-to-end process, from submission and forensic strategy through to DNA interpretation and analysis. Without it, forensics services are commissioned and delivered in an inconsistent and piecemeal fashion.
Seven years on from its closure, the House of Lords Science and Technology Committee has called for urgent reforms to forensic science services in England and Wales. According to its report, Forensic science and the criminal justice system: a blueprint for change, an absence of high-level leadership, lack of funding and an insufficient level of research and development has led to failings in the use of forensic science in the criminal justice system.
The results of all of this, according to Chairman of the Committee Lord Patel, is "a forensic science market which, unless properly regulated, will soon suffer the shocks of major forensic science providers going out of business and putting justice in jeopardy". The ultimate knock-on effect could be wrongful arrests and unsolved major crimes.
So will the report have any affect? And can the state of forensics in England and Wales afford to get any worse?
Change in model
When the Forensics Science Service closed, around 100 forensics scientists and examiners who worked there were transferred to the Metropolitan Police, effectively doing the same work for a new organisation. Others were employed by private companies.
Nik Males works as negotiations executive for trade union Prospect, which represents public and private sector scientists among its members. Prospect's biggest membership is now with the Metropolitan Police, with whom Males – a forensics scientist for 26 years – works closely.
While forensics processes in the lab may not have changed a significant degree, Males says, the model of forensics services has. Police services are now doing a lot of initial forensics work in-house before sending evidence to private providers for deeper analysis, such as DNA profiling.
"You'd get a mixed model – they'd do some of it, then it some would go out to some of the commercial providers," Males says. "A lot of police forces adopted a very similar model because there were lots of cuts."
Police forces became "very prescriptive" about the type of work or examinations that they would allow those forensic providers to carry out, he says. The items that they began sending commercial providers for deeper analysis were ones that they alone thought were relevant – meaning they were possibly preventing analysis of key evidence.
"The danger is you're removing from the gift of the forensic scientist to actually effectively decide what could be the best items in the case," Males says.
Private providers
But there are problems within the four walls of these commercial providers. In December last year, at least 40 convictions for motor offences were overturned when Randox Testing Services – whose forensics services had led to these convictions – had discovered alleged manipulation of data within its laboratory. Police suspended contracts with Randox, which had been used by 42 of the UK's police forces.
Eurofins, the largest provider of forensics in the UK, meanwhile, had to suspend its services and paid a ransom after suffering a cyber attack in June; while South West Forensics Services – a forensics collaboration between police forces in the south-west – have more than 800 cases waiting to be analysed, according to reports in July.
But most worryingly, another digital services provider, Syntec, was removed of its accreditation after a former employee reportedly revealed concerns over its handling of evidence – most notably, mobile phones that were allegedly sent to a consumer repair shop. The company had its accreditation reinstated in mid-August.
For others, such as Coventry-based Key Forensic Services, the strain of expanding to accommodate the workload has proved too much, with the company entering administration last year.
At the time of Forensic Science Service's closure, the government cited monthly losses of £2 million. Does this seem like a paltry amount, given the worth of the FSS and the extent of such issues?
"The overall cost to government in terms of redundancies and closing the Forensics Science Service was between £250 million and £280 million," Males says. "Do the math, that's quite a lot of years of future business. The government's decision to close the FSS was flawed and they looked at the bottom line figures. Whether there was another political agenda at play there, who knows."
Turning point?
If the House of Lords report were to make any major difference to forensics in this country, it might not be in the form of a big funding boost. Rather, it will bring about discussions among the whole of the forensics community – from scientists, police and the courts – on how to formulate a better forensics ecosystem for the future.
According to Professor Niamh Nic Daéid, Director of Leverhulme Research Centre for Forensic Science, it's the first time the House of Lords select committee has ever looked at forensic science1 – which in itself is an encouraging sign.
"What is now being seen is a cohesive justice ecosystem saying that we have some real challenges here and we're going to need some support in addressing those," says Professor Nic Daéid. "That voice is now a unified voice and to me that's a profound difference because we've never had it before."
One of the points of the House of Lords report was a lack of money for R&D around forensics research. But the industry finds itself in something of a catch 22 in that the current forensics system needs fixing before any funding amounts are allocated.
"The industry needs something different – it doesn't need more of the same. And so if I were funding forensic science research, why would I fund more of the same? Because more of the same simply clearly doesn't work," she says.
"We need to bind together as a community to use the opportunities that these kind of reports and the hard work the House of Lords committee has done, to use that as leverage to speak together as one community with one voice to say here's the plan.
"It's those kind of frank, open, honest conversations that need to be had at the frontline level – where you've got judges on the bench, forensics scientists working in the lab, police officers and scenes of crime officers working on the front line, all talking about the same thing and articulating the challenges that they all see."
Innovation
Despite the procedural rut in which forensics provision finds its self, development of technologies and techniques is undoubtedly important. Professor Nic Daéid says, for example, promising advances in next-gen DNA sequencing, DNA phenotyping, data analysis and biomechanics will have a role to play in forensics.
Government has also gradually introduced biometrics into the criminal legal system, namely facial recognition. While promising, results of recent trials that use AI to make arrests have had a high error rate. Ultimately, biometrics such as like facial recognition will have to pass the test of admissibility into a courtroom if they are to become part of the criminal justice process.
"There's a long way to go in taking a technology that's been showcased as the next great thing and actually using it within its space with the level of validation that is needed in order for it to be admissible into a court of law," Professor Nic Daeid says.
"It needs the research work to take something that is essentially a proof of concept in our world and actually implement it efficiently and robustly into the answer to questions that have got profound implications for the people in the dock."
And this is where future funding amounts are key.
In compiling its report, the Science and Technology Committee heard that the total budget for forensic science services has slipped from around £128 million in 2008 to no more than £55 million last year.
While some of the issues surrounding forensics won't be solved by money alone, forensics R&D funding meanwhile – which comprises less than 0.1% of the total UKRI research budget for the last 10 years – will also need a boost to create technologies that are both innovative and reliable.
And this is an issue that won't go away says Nik Males: "There is the potential out there for lots of innovation and for lots of change.
"But it just doesn't seem that we're key players in that we're not doing as much as we should be doing. And the government needs to step up and fund that properly."
House of Lords also inquired and reported into forensic science in 1993. S Doyle, Quality Management in Forensic Science, Elsevier, 2018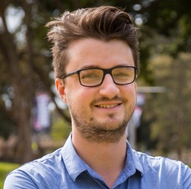 Author: Jonathan Chadwick is Assistant Editor of Laboratory News