Nature's Bricks and Mortar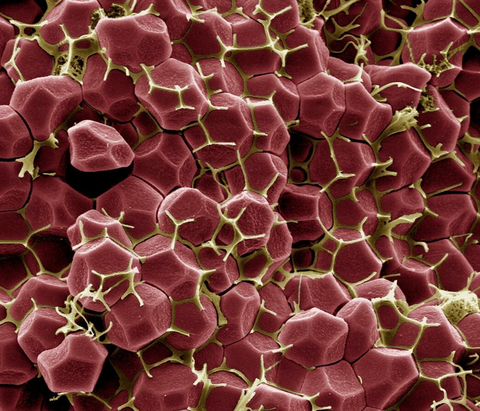 This image shows the internal structure of a blood clot.
Blood clots contract, compressing red blood cells into polyhedral shapes forcing fibrin protein (yellow) into the gaps between them. Many cardiovascular diseases, like heart attacks and strokes are caused by the formation of obstructive blood clots in inconvenient places.
The image was shortlisted for the British Heart Foundation's annual 'Reflections of Research' image competition.
Credit: Dr Fraser Macrae, University of Leeds, British Heart Foundation - Reflections of Research.