Oldest stegosaur found in Morocco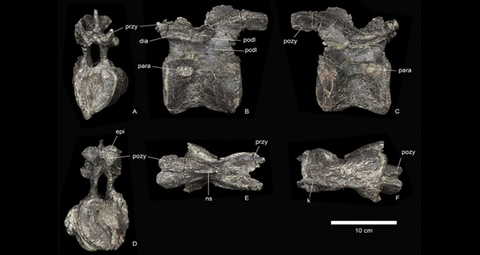 Remains of the oldest stegosaur, dating to the Middle Jurassic period, have been found in Morocco.
The new species, Adratiklit boulahfa, is the oldest definite stegosaur ever discovered, at around 168 million years old, and the first stegosaur to be found in North Africa.
Dr Susannah Maidment, a palaeontologist at the Natural History Museum, who led the study of the remains, said: "Most known stegosaurs date from later in the Jurassic Period, making this the oldest definite stegosaur described and helping to increase our understanding of the evolution of this group of dinosaurs."
Based on studies of the remains, which consisted only of vertebrae and an upper arm bone, researchers have classified not only a new species but a new genus.

They say the species, Adratiklit boulahfa, was an armoured, herbivorous dinosaur that lived on Gondwana, the southernmost ancient supercontinent that eventually split into Africa, South America, Australia and Antarctica.
The Natural History Museum said that most stegosaurs have been found in rock formations in Laurasia, the northernmost ancient supercontinent (including the most complete stegosaur ever discovered, which it has had on display since 2014). But this may just be due to fewer excavations involving Gondwana rock formations.
Phylogenetic analysis indicated that the new specimen is more closely related to European stegosaurs than it is to the two genera already known from southern Africa, Kentrosaurus and Paranthodon.
The study of the remains – which are accessible for research purposes – has been published in Gondwana Research.