Ebola patients cured with mAb drugs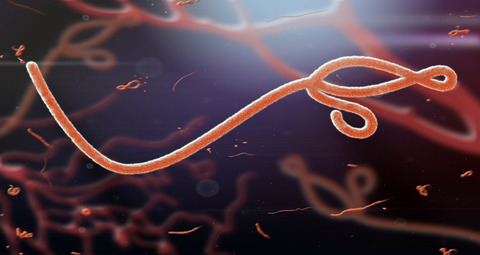 Two monoclonal antibody drugs will be used to treat Ebola patients in the Democratic Republic of Congo (DRC) following a successful nine-month trial.
More than 90% patients who had low levels of the infection survived when treated early with REGN-EB3 or mAb114, according to preliminary data gathered from the trial of 681 patients.
The trial, which began last November, was ended early after the two drugs were shown to be effective enough to treat patients on an on-going basis.
Professor Jean-Jacques Muyembe, director general of the country's Institut National de Recherche Biomédicale (INRB), said: "From now on, we will no longer say that Ebola is incurable. These advances will help save thousands of lives."
Four drugs were trialled on patients as part of the trial, including REGN-EB3, a cocktail of three monoclonal antibody drugs developed by Regeneron Pharmaceuticals, and mAb114, which contains a monoclonal antibody isolated from a survivor of the 1995 Ebola epidemic in the DRC.
The study showed that REGN-EB3 and mAb114 had mortality rates of 29% and 34%. The other two less effective drugs – ZMapp and Remdesivir – showed respective mortality rates of 49% and 53% and will not be used for treatment.
Last month, the World Health Organization (WHO) declared the Ebola outbreak in the DRC a public health emergency of international concern. The epidemic has infected more than 2,800 people and killed at least 1,800.
WHO – which coordinated an international research consortium for the trial – said it would continue to conduct rigorous research and incorporate findings into the Ebola outbreak response in DRC through "a variety of prevention and control strategies".
The study was funded by the INRB and the National Institute of Allergy and Infectious Diseases (NIAID) of the US National Institutes of Health. The complete results will be submitted for publication in a peer-reviewed medical paper.