Brexit: No-deal is a bad deal for UK science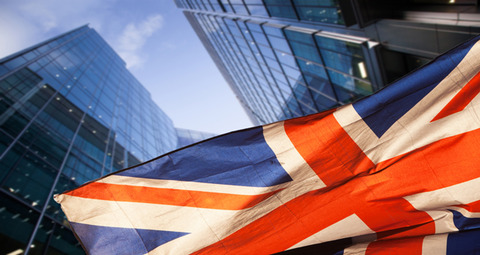 In a video livestreamed from his desk at Downing Street on Thursday, Prime Minister Boris Johnson announced plans to relax immigration rules for scientists in preparation for exiting the EU at the end of October.
The PM, who had spent the morning at the Culham Science Centre in Oxfordshire learning about nuclear fusion, said: "We are changing the rules on immigration so as to make the UK even more open, even more welcoming to scientists from around the world."
The changes, as yet unspecified, could involve abolishing the cap on the number of Tier 1 Exceptional Talent visas issued per year – which currently stands at 2,000.
However, many members of the scientific community, if not all, believe the change would barely make a difference in the face of a no-deal Brexit. The new PM's stance on Brexit, as reiterated in his video, is uncompromising: we'll be leaving the EU on October 31, "no ifs, no buts".
Naturally, this hardline is causing concerns among the country's scientific community. We've spoken to some of the UK's biggest scientific institutions about the dangers to our industry if we leave the EU without an agreement – and whether the PM's rosy stance on immigration for scientists could even exist alongside such an eventuality.
Wellcome Trust
Just as Boris settled into Number 10, the chairwoman of independent research charity Wellcome Trust, Eliza Manningham-Buller, penned a letter to the new PM, calling for a new immigration policy and warning that the final months of 2019 could be a "tipping point" for UK science.
"Leaving the EU without a deal is a threat to that. I am afraid that some damage has already been done, with loss of researchers, and influence.
"We must become a global science hub, and to do this we need a much more welcoming immigration policy designed to attract the best researchers and their families to the UK. We need their talent to stimulate our own research."
Manningham-Buller also urged Johnson to secure associated country status in the EU's Horizon Europe programme – a seven-year research initiative that could bring as much as €100 billion to scientific researchers in its member states.
In response to Thursday's promise on immigration, Dr Beth Thompson, Head of UK/EU Policy at Wellcome, called it a "positive first step" but warned that a great visa system alone is not enough.
"We would like to see this approach extended to the wider research workforce, including technical staff, and to cover short visits as well as long-term movement. After Brexit, we urgently need the UK and EU to agree a deal for science to give researchers much-needed certainty over their futures. Even with the best preparation, leaving the EU without a deal would leave a damaging vacuum in our relationship with our biggest research partner."
Prospect

Trade union Prospect represents public and private sector scientists among its members. Sue Ferns, Prospect's senior deputy general secretary, responding to the PM's announcement Thursday, said a no-deal exit could be "catastrophic for UK science and deeply damaging to our ability to compete internationally".
"Science is an inherently collaborative enterprise, which means that maintaining workforce mobility is absolutely essential, both for leading experts and for the researchers, lab assistants and others who are vital parts of research teams," she said.
"The government needs to urgently clarify these new rules on migration and guarantee the funding needed to maintain the UK's position as a world leader in science."
In his two-minute video, Boris was disconcertingly vague about his plans to relax visa restrictions and the announcement lacked any concrete numbers. Whether hard or soft, Brexit will mean science in this country will need some serious funding allocated in the next couple of months.

The Royal Society
The Royal Society has put together a fact sheet entitled "No-deal is a bad deal for science", where it highlights its biggest concerns, backed up by stats.
The three major points it addresses are the 1-in-6 academic staff in the UK who are from elsewhere in the EU; the loss of more than £1 billion a year in EU research funding; and changes in regulations and governance that means the UK loses access to new medicines and technologies.
On Thursday, Society President Sir Venki Ramakrishnan said: "The Royal Society has long called for reform of the UK's costly and complex visa system which acts as a barrier to attracting the best international talent.
"But the fact remains, half of international academic talent in UK universities comes from the European Union and the EU is our single largest research collaborator. Alongside immigration reform, therefore, maintaining close working ties with researchers in Europe and access to EU research funding, are essential."
CaSE
The Campaign for Science and Engineering (CaSE) is an independent advocate for science and engineering in the UK – and a regular contributor to Lab News.
Commenting on plans for a fast-track system, Assistant Director Dr Daniel Rathbone said: "Any move to make it easier for the brightest and best scientists from overseas to come and work in the UK is positive and welcome.
"However, the devil is in the detail – any new visa system must be streamlined, easy to use and competitively priced compared to other leading science nations.
"Currently UK visas are significantly more expensive than those of other countries. Science is also a collaborative enterprise so it would be very beneficial if there was a streamlined process for these talented scientists to bring their teams with them to the UK."
James Tooze, Policy Officer at CaSE, has previously written for Laboratory News about the concerns of a salary threshold, regardless of the removal of a cap on skilled workers.
"The government want to retain a salary threshold on what foreign workers must earn to be able to work in the UK, which could severely restrict the movement of technicians or early-career scientists," he said.
Francis Crick Institute
The Crick in north London is the largest biomedical research laboratory in Europe under one roof. It comprises staff from more than 70 countries, with 40% of its scientists and 55% of its postdocs being EU nationals.
The Crick is, however, optimistic post-Brexit. It says its staff are working closely with the government and partners to ensure that a no-deal Brexit is avoided. In the event of a no-deal, it will work with these partners to support EU nationals.
The Crick has also said it will support government as it formulates a new immigration system, currently being prepared by the Home Office and expected to be implemented from 2021.
"Scientists must be able to move easily across Europe, participate fully in EU programmes and work seamlessly with partners across the channel. EU membership delivers this incredibly effectively, but if the UK leaves the EU, we will push for a deal that provides certainty in these areas," it says on its website.
Institute of Physics
The professional body for physics in the UK and Ireland, the IoP supports physics education in schools and helps tackle skills shortages in business.
It says the most immediate impact of a no-deal Brexit will be the loss of access to European funding and collaboration programmes that are not open to third countries, such as the business innovation support scheme SME Instrument; the European Research Council, a key source of funding for blue skies research; and Marie Sk?odowska-Curie Actions fellowships, which enable scientists to build networks and work across the EU.
"A no-deal scenario also raises many questions for physics around issues such as cooperation between the UK and Euratom and research programmes that make use of facilities, as well as our ongoing involvement with the International Thermonuclear Experimental Reactor," the organisation told Laboratory News.
"If the UK is to make a success of Brexit we will need to leave with a deal that works for UK science. For the physics community, this means fully associating with Horizon Europe and putting in place an immigration system that is welcoming to global talent."
Jonathan Chadwick