PM announces new NHS AI lab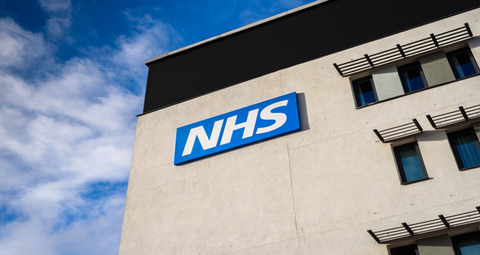 Prime Minister Boris Johnson has allocated £250 million for investment in AI, including a new lab for developing AI technologies for the NHS.
The Department of Health and Social Care said academics, specialists and technology companies will work together within the lab to develop solutions for the biggest challenges in healthcare, including earlier cancer detection and new treatments for dementia and heart disease.
Health Secretary Matt Hancock said: "The experts tell us that because of our NHS and our tech talent, the UK could be the world leader in these advances in healthcare, so I'm determined to give the NHS the chance to be the world leader in saving lives through artificial intelligence and genomics.
"We are on the cusp of a huge health tech revolution that could transform patient experience by making the NHS a truly predictive, preventive and personalised health and care service."
Among its objectives are improving cancer screening by speeding up results of tests, including mammograms, brain scans, eye scans and heart monitoring; supporting clinicians to estimate future needs of beds, drugs and devices; identifying patients who could be better treated in the community; and automating routine admin tasks so clinicians can spend more time with patients.
The lab – which comes under NHSX, the new tech-development branch of the health service – will also inspect algorithms used by the NHS to increase AI safety and ensure patient confidentiality.
Tim Ensor, Director of Artificial Intelligence at global tech firm Cambridge Consultants, warned that the NHS should not spend this funding amount on developing its own algorithms.
"There are many companies and institutions in the UK with proven capability to develop AI algorithms supporting new healthcare services. The key component, which only the NHS can provide, is well-managed access to patient and hospital operations data," he said.

"This money should be focused on enabling the NHS to provide equal access to its data for all credible UK-based researchers; ensuring that ethical, unbiased and high-quality services are developed based on this data; and developing the capability to roll-out the best AI applications across the entire NHS, in order to achieve the true benefits of its scale for both patients and practitioners."
Last month, the government announced a new programme that will use data from healthy volunteers to help scientists develop new diagnostics.
The programme will contribute to Hancock's aim to sequence 5 million patient genomes and use the data to speed up health diagnoses. It will be offering patients a free personalised report based on their DNA.