3.52M scientific procedures on animals in Britain last year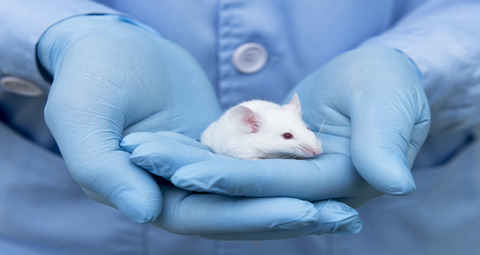 Government figures reveal there has been a decrease in the number of scientific procedures carried out on animals.
3.52 million procedures were carried out in Britain last year, down 7% from 3.70 million in 2017, according to the Home Office's annual statistics of scientific procedures on living animals.
The report says the figure marks the lowest number of procedures since 2007. Procedures reached a peak of 4.14 million in 2015.
Dr Jennifer Harris at the Association of the British Pharmaceutical Industry, the trade association for prescription medicine businesses, commented on the figures, saying: "Pharmaceutical companies are increasingly using computer models or cell culture to replace the animals they use in research.
"Today's figures show we're making good progress towards our goal of ultimately reducing the number we use."
93% of all procedures last year used mice, rats and fish. Specially protected species – which refers to cats, dogs, horses and primates – were used in 18,000 procedures.
"In 2018, the majority (81% and 71% respectively) of experimental procedures that used primates and dogs were for regulatory procedures, mainly for testing the safety of products and devices for human medicine, dentistry, and veterinary medicine," the report says.
Of the total 3.52 million procedures, 1.8 million were carried out for experimental purposes, while 1.72 million were for the creation and breeding of genetically altered (GA) animals.
The most common focus areas in experimental procedures were immune system, nervous system and oncology for basic research, and human cancer, human infectious disorders and human nervous and mental disorders for applied research.
The report said that the number of procedures does not always correspond with number of animals, because some animals are reused.