BioCity announces golden triangle accelerator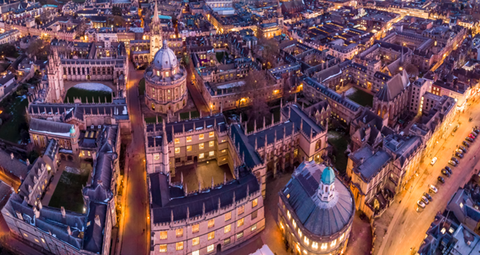 Life sciences business incubator BioCity has partnered Oxford Academic Health Science Network for an accelerator programme in Berkshire and Oxfordshire.
Their programme aims to catalyse growth in the Thames Valley's health and life sciences cluster and support development of startups and spin-outs within the golden triangle, the network of research universities in Oxford, Cambridge and London.
Colin Roberts, BioCity venture development director, said: "This is a new geographic area for BioCity, we're excited to discover some of the new ideas and work with new ventures on our first Accelerator in Oxfordshire and Berkshire.
"The strategic goals of Oxford AHSN are closely aligned with ours; together, we'll be able to achieve our shared goal of supporting life science innovation at a regional level."
Nottingham-based BioCity, which has so far operated outside of the golden triangle, said the programme will also strengthen collaboration and focus on scaling the human and clinical impact of meaningful innovations.
Oxford AHSN is one of 15 academic health science networks set up by NHS England in 2013 to support health innovation in its respective different regions. It provides support for initial ideas, prototype testing, system viability and adoption.