Pea gin reduces CO2 emissions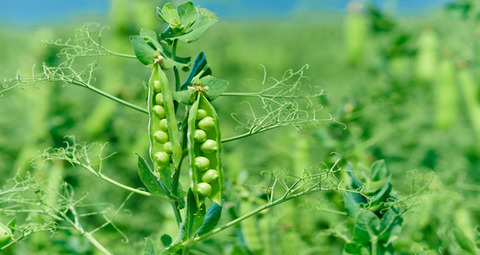 Alcohol fermented from the starch of peas instead of wheat could offer a greener form of gin production.
An international team of researchers and Arbikie Distillery in Scotland have run trials using dried and de-hulled pea kernels instead of mashed wheat grain to produce gin.
They found that the environmental footprint of pea gin was lower across 12 of 14 categories – including global warming, resource depletion, human toxicity and acidification.
Lead author of the study Theophile Lienhardt said: "In terms of climate change impact, sipping a large measure of gin is similar to consuming a small serving (150ml) of milk, or to driving 1km in a petrol car."
The processes currently involved in making a single 70cl bottle of gin – including the cultivation of wheat, production, heat and electricity consumption and transport – emits 2.3 kg of CO2, the researchers said.
The protein-rich pea could reduce these sorts of emissions due to specialised bacteria in its roots that allows it to naturally convert nitrogen from the atmosphere into biological fertiliser. Unlike wheat, it doesn't need synthetic nitrogen fertilisers, which are widely used in industrial agriculture.
One of the two advantages that wheat-gin had over pea-gin was shown to be land occupation – which was 112% greater for pea-gin. But the team said this could be offset by using the discarded milled and fermented pea hulls as source of animal feed instead of imported soyabean.
And as for the flavour?
Arbikie Distillery manager Kirsty Black, said: "Following two distillations plus an infusion with botanical ingredients including juniper and coriander, the final gin retains the same sumptuous, aromatic flavour as if made from cereal grain."
The results of the trials were published in Environmental International.