Simple glass acts like AI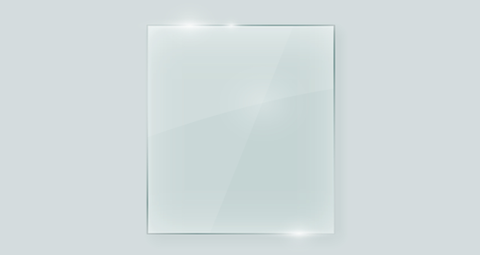 A non-electrical, low cost piece of glass replicates a machine's neural network in order to recognise handwritten digits.
University of Wisconsin–Madison engineers developed a piece of glass containing small impurities that act as artificial neurons. These impurities bend light reflected from the image of a digit in a particular way to be able to identify it.
UW-Madison electrical and computer engineering professor Zongfu Yu said: "We're using optics to condense the normal setup of cameras, sensors and deep neural networks into a single piece of thin glass.
"The wave dynamics of light propagation provide a new way to perform analogue artificial neural computing."
The impurities within the glass consist of air bubbles of different shapes and sizes, as well as small pieces of light-absorbing materials, such as graphene.
Light that reflects from the digit enters at one end of the glass and then, due to the impurities, focuses to one of nine spots, numbered from one to nine, on the other side.
The glass could detect a handwritten 3, and then again as it was altered to become an 8.
The glass – which would, of course, work at the speed of light – could act as an alternative to currently used smart glass that requires sensors or electricity.
One piece of image recognition glass could be used hundreds of thousands of times. It could be used as a biometric lock on a smartphone, as an example.
"We could potentially use the glass as a biometric lock, tuned to recognise only one person's face," Yu said. "Once built, it would last forever without needing power or internet, meaning it could keep something safe for you even after thousands of years."
The research team – which published details of their proof-of-concept in Photonics Research – plan to determine whether the glass works for more complex tasks such as facial recognition.
"The true power of this technology lies in its ability to handle much more complex classification tasks instantly without any energy consumption," said collaborator Professor Ming Yuan at Columbia University.
"These tasks are the key to create artificial intelligence: to teach driverless cars to recognize a traffic signal, to enable voice control in consumer devices, among numerous other examples."