Just play the game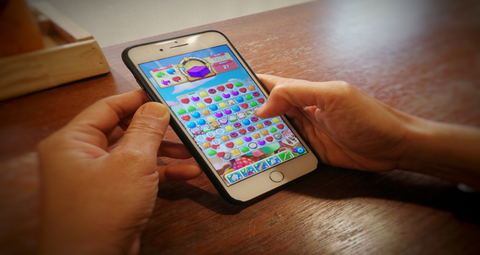 Games have never been more popular – but can they really help in the teaching of science? You bet your last top-trump card say the two newest recruits to the Lab News team, Dr Louise Robinson and Dr Ian Turner…
We are gamers and proud of that fact.
Games have never been more popular. According to Jane McGonigal, author of the bestselling book 'Reality is Broken', over half-billion people worldwide admit playing video or mobile games for at least one hour per day. There are literally thousands of game options accessible on smart phones, meaning we are never far from a dose of gaming.
To give you a sense of scale, the popular title Candy Crush has been downloaded over 2.5 billion times and the phenomenon Pokémon Go! is estimated to have grossed around $3 billion. Alongside the rise of video and mobile games there has been a large growth in the popularity of role-playing games, collectable card games (CCG) and board-games. As an example, the CCG Magic: The Gathering, has millions of players worldwide, an international tournament structure and even professional players. It is estimated there are over 20 billion Magic: The Gathering cards in existence – roughly 3 for every person on planet earth!
So, if games are so popular, do they have any value in teaching? Specifically the teaching of science?
In short: Yes!
Serious gaming
There are lots of great examples of using games for science education such as Foldit, a citizen science game that teaches players the basics of protein folding before setting them loose on problems from real labs. What is so impressive is that the players (most with no science background) have helped solve problems that have vexed researchers for years, there are even peer-reviewed journals in Nature detailing problems solved by Foldit players.
Other examples include the card game Phylo, based on a Pokémon type CCG that is designed to encourage youngsters to be more aware of their local ecosystems and the wildlife within it. Additionally, Pox the award-winning board game designed to teach the public the principles of herd immunity won the meaningful play award in 2012 for its digital version. There is also a company called Genius Games that specialises in accurate, science-based board and card games.
What about games in the education system itself? Students have grown up playing games, used games as part of their compulsory school education and play games for leisure. This leads us to ask – why do we stop using games in Higher Education? The first questions normally asked are whether they suitable for HE and if we should be 'playing' in the lecture theatre?
Well for us, play is unstructured and can lack purpose whereas games are play but with structure and a specific outcome. Not surprisingly (at least to us) there are a lot of parallels between games and the way we teach students. We work out the aims of our sessions (how to win), we design assessments (the rules) and give them feedback (interacting with players and learning from your success in the game). We both believe passionately that education should be enjoyable, because by doing so students are more engaged and (as proven by neuroscience) they learn more. For many, games are fun so if we manage to replicate that experience in the HE classroom then everyone wins (…unlike Monopoly!).
Games workshop
We run game design workshops for HE staff considering employing games as part of their teaching and have run many development sessions at universities around the UK. We have also designed plenty of games from a Dungeons and Dragons RPG for teaching CV skills to a fully produced board game on Wildlife Conservation called Parklife.
As our board game collections gradually increased, we noticed a trend in the number of games which contained some level of science content. Perhaps the most popular examples of these are Pandemic and Plague Inc., the latter of which we have developed into a level 5 teaching session on disease epidemics and pandemics.
This led to the decision to systematically review as many games as possible which are currently available on the market to see whether they could be used or adapted for HE teaching (and not because we wanted to play games at work – honest).
Over the coming months, we'll be sharing our findings with you in the pages of Lab News in our new column.
Authors
Dr Louise Robinson is Lecturer in Forensic Biology and Dr Ian Turner an Associate Professor in Learning and Teaching, both at the University of Derby.