CRISPR edit linked with increased mortality risk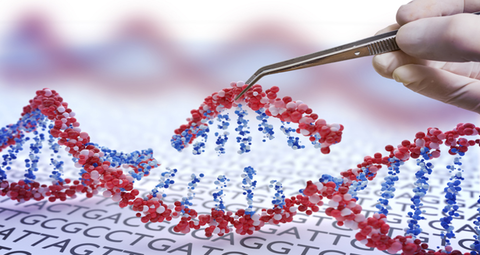 The genetic mutation made last year by a Chinese scientist using the CRISPR technique has been associated with an increased risk of death by more than a fifth.
By analysing records in the UK Biobank database, University of California, Berkeley researchers found that people with two mutated copies of the CCR5 gene had a 21% higher risk of mortality between the ages of 41 and 78.
Rasmus Nielsen, a UC Berkeley professor of integrative biology, said: "Beyond the many ethical issues involved with the CRISPR babies, the fact is that, right now, with current knowledge, it is still very dangerous to try to introduce mutations without knowing the full effect of what those mutations do."
It was last year that the Chinese researcher, Professor He Jiankui, caused controversy when he used CRISPR to change the CCR5 gene of human embryos with the aim of preventing the HIV virus from invading immune cells. Professor He then re-planted the embryos in the mother who gave birth to genetically modified twins.
The protein that CCR5 codes for – which no longer works in people with the mutation in both copies of the gene – is involved in many body functions. Mutated copies of the CCR5 gene have been previously linked to death after influenza infection.
"In this case, it is probably not a mutation that most people would want to have. You are actually, on average, worse off having it," Professor Nielsen said.
The Berkeley researchers scanned more than 40,000 genomes and associated health records in the Biobank UK database, the UK's long-term biobank study. The database houses genomic information on a half million UK citizens that is linked to their medical records.
Berkeley's findings were published in Nature Medicine.