Essex glassblowers announce £1.2M expansion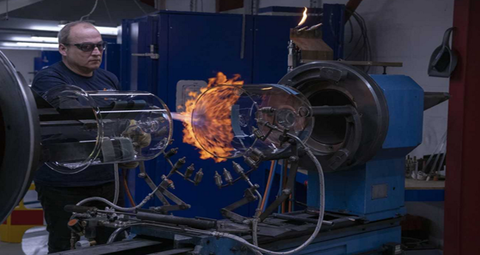 Scientific equipment manufacturer Radleys has invested more than £1.2 million in a new glassblowing manufacturing facility.
The Saffron Walden-based company, which manufacturers glassware in-house for its products, said the facility will allow it to install semi-automated equipment as it accommodates new technologies.
Managing Director Mark Radley said: "The new space allows for growth and combines a superb mixture of a learning culture which develops a sound foundation of various glassblowing skills, along with manufacturing a range of Radleys' own products.
"Eight expert glassblowers, with over 200 years of combined experience manufacturing all types of standard and specialised custom glassware will now have state-of-the-art facilities and the best quality equipment to do the best job they can."
The facility has three departments in one building, for production, purchasing and stores/shipping.
Radleys supplies leading blue-chip industrial and academic research facilities globally with its laboratory instruments, which are used for chemical synthesis, process development, work-up and evaporation.
Radleys' glassblowing team has grown by around 30% over the last three years, on the back of strong overseas demand for the company's glassware.
The company says it has been creating scientific glassware since its establishment in 1966 and is one of a few remaining companies to do so.
"In an environment where the pool of skilled glassblowers is shrinking, we will continue to invest in training, infrastructure and equipment to protect our future," the MD said.