Unlocking innovation in austere times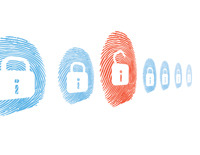 In the current climate of tightening budgets and complex relationships between service providers and police forces – just how can forensic scientists get their innovations to the market place? Here, Dr John W Bond gives us his thoughts…
In the current climate of tightening budgets and complex relationships between service providers and police forces – just how can forensic scientists get their innovations to the market place? Here, Dr John W Bond gives us his thoughts…
Since the government announced the closure of the Forensic Science Service (FSS) for England and Wales in 2012, there has been a sense of inevitability that the December 2014 report from the National Audit Office (NAO) entitled The Home Office's oversight of forensic services would appear at some time in the future. Back in 2010, a reported loss by the FSS of £2M a month, coupled with increased competition for the limited police market from the private sector, might have seemed all that was needed for the government to justify shedding a loss making burden on the taxpayer. However, at the time, there was an outcry from eminent scientists, including the inventor of DNA profiling for criminal investigation Professor Sir Alec Jeffreys, expressed in a letter to The Times. The following year the House of Commons Select Committee on Science and Technology was critical of the planned closure of the FSS but, nevertheless, these warnings went unheeded and the closure went ahead as planned in 2012.
At the time, a clear oversight in government thinking over the closure of the FSS was the future of forensic technological research and innovation. Yes, the private companies could cope with the increased volume of routine everyday examinations required by the police, but who would undertake the more fundamental research to keep the UK at the forefront of forensic technology to solve crime?  It was this foresight that, in 1995, had been instrumental in the FSS setting up the first national database of DNA profiles in the world.  The success of this is beyond question and the concept has since been replicated many times over by many countries that now routinely use DNA to identify otherwise unknown offenders.
With perhaps characteristic hindsight, the government attempted to address this oversight, at least in part, by setting up in 2013 a special interest group for forensic science (ForSIG) within the government agency Innovate UK (formerly the Technology Strategy Board), intended to bring together universities, criminal justice practitioners and the private sector to stimulate forensic innovation.
Innovate UK was set up by the government to generate innovative solutions within UK businesses across a variety of disciplines. It is located on the same site as many of the UK research councils and works closely with both academia and the private sector. The ForSIG currently has a number of work streams designed to enable closer networking and better communication between forensic science end users, suppliers of products and services, academics/researchers and policy makers. A driver for the establishment of the ForSIG was, perhaps, the 2011 report Research and Development in Forensic Science: a Review prepared by Professor Bernard Silverman, Chief Scientific Advisor to the Home Office. Professor Silverman investigated how forensic research might be conducted in a post-FSS world and recommended, amongst other things, that forensic science funding should become a strategic priority for Research Councils and that Innovate UK should consider facilitating forensic innovation.
So why has the NAO felt the need to produce another critical report on the state of forensic science at this time? Predominantly, the current problems have been brought about by austerity cuts to police budgets which have meant a reduction in the money spent by police forces on forensic science. To the private sector forensic service providers, this means a reduction in profits. In the old days, such 'dips' in demand for FSS services would be buffered by the government, but no more. The worry for the NAO is that the overwhelming majority of police forensic science work is now undertaken by just three private companies.  In a shrinking marketplace, what would happen if one of these 'big three' decided to withdraw from forensic science? Of concern for the NAO is that such an event would lead to an inability to meet deadlines for court with a potential dismissal of cases. There has been no suggestion (yet) that one of the big three will pull out but, clearly, the NAO see this as a real concern. Coupled with this has been an increase in the number of scientists employed by police forces and working in laboratories within police premises - all done, no doubt, to reduce the cost to the police of undertaking forensic analysis. A concern is that the 'independence' of the forensic scientist may be compromised with pressure being exerted to 'rush' analytical work. Encouraging forensic science to become more 'police controlled' is contrary to findings in the US from the National Academy of Sciences (NAS) who, in 2009, reported (amongst other things) that, based on experience, forensic science should be separated from police culture.
So how might these concerns, most recently expressed by the NAO, impact on forensic science innovation? Clearly, a time of austerity leads not only to a reduction in the spend by police forces on routine forensic analysis (as articulated by the NAO) but also a reduction in the procurement of new equipment and new technology by both the police (to equip their own expanding laboratories) and the private forensic service providers. A downturn in the market for new technology might well adversely alter the dynamics of the newly established and developing relationships for innovation between universities, criminal justice practitioners and the private sector. It is essential therefore that to encourage this relationship there is a clear understanding for both academics and the private sector on what is involved in technological innovation for the criminal justice system. The ForSIG has already recognised this requirement and, led by Dr Gill Tully, has produced a report Taking Forensic Science R&D to Market.
So what are the special requirements that a researcher or potential manufacturer has to understand and address in order to produce new technology for use within the criminal justice system? Considering my own area of interest, the enhancement of latent fingerprints deposited on difficult substrates, we will explore where some of the more obvious potential pitfalls lie.
In developing technology that offers, for example, a new method of enhancing and visualising fingerprints, to be of value to the criminal justice system the researcher must consider a number of factors. Generally, most accepted fingerprint enhancement techniques have application that is restricted to a small range of substrates on which the fingerprint sweat has been deposited. This is particularly so for some techniques that require the substrate to be either porous or non-porous or of a certain composition, such as metallic. Therefore, an obvious first question to ask is what advantage the proposed development offers over existing technology for that substrate? This advantage might be that the proposed technique gives an improved degree of fingerprint visualisation over current technology, for example the use of a Scanning Kelvin Microprobe on spent shell casings, or it might provide a new dimension to fingerprint visualisation, for example intelligent fingerprinting, or it might simply provide a quicker or cheaper means of recovering fingerprints from that substrate. Whatever the intended benefit, it is essential that the researcher is able to properly demonstrate the advantages that this new technology will bring.
Much is written in the scientific press on new techniques to visualise fingerprints that, whilst demonstrating the feasibility of the technique, do not consider or demonstrate the benefit the technique offers over existing methods. Without such consideration, it is unlikely a new technology would be adopted for use in either police or forensic provider laboratories.  Establishing the circumstances under which the new technology might be used and where it might fit into a sequence of treatments is an activity undertaken by the government funded Centre for Applied Science and Technology (CAST) for the benefit of users of any new forensic technology. CAST also determines the validity and reproducibility of new technology, which is an important step in taking a methodology from a university laboratory experiment to a police laboratory environment.
That a scientific process is reproducible and produces the intended output (such as a faithful image of a fingerprint ridge pattern) is crucial to its acceptance by the criminal justice system. Today, the work of CAST in this area for fingerprint visualisation is available on-line as the Fingerprint Source Book.
Even if a new technique provides a demonstrable improvement over current methods and is viewed favourably by CAST, other issues may adversely affect its take up and use by law enforcement agencies. An example of this is its ease of use. A technique that is quick and easy to use is to be favoured as it clearly has positive implications for staff time and the skill level required to use it. Technology that requires intensive training to operate or a protracted time to setup, calibrate or use is less likely to be viewed as a worthwhile investment, particularly so for police laboratories, compared with a technology that is quick and easy to use with a minimum of training and, importantly, produces a consistent and reliable output.
It is no coincidence that the use of a powder and brush is still the most effective and widespread means of speculatively searching for latent fingerprints on smooth non-porous surfaces (such as glass) at the crime scene. Any technology that seeks to usurp the flexibility and ease of use of a powder and brush on a freshly deposited fingerprint will have to compete with a technique that is low-tech, quick, easy to use, cheap and effective.
The purchase cost of new technology should also be a consideration for both the researcher and manufacturer. The more expensive new equipment is to purchase the more the cost benefit will be a key element in the decision making process of a laboratory as to whether to purchase. For example, a new light source costing £500 and which could be employed on substrates commonly encountered at crime scenes is a much easier (and quicker) purchase decision than a light source costing £5,000 with application on substrates much less frequently encountered.
In this regard, any budding researcher or manufacturer of forensic technology would be well advised to see first-hand the techniques commonly in use, the skill level of the technicians, and the sorts of exhibit commonly subject to fingerprint enhancement as well as the difficulties that practitioners encounter. Fortunately, the ForSIG is aware of this and is able to connect would-be researchers with those that would ultimately use any technology developed. Indeed, the ForSIG holds an annual Innovations Day to bring together developers and users of new technology for the forensic market place.
As mentioned above in relation to a powder and brush, speed of use is a consideration especially when speculatively searching for fingerprints.  For police investigators and those undertaking forensic examinations there is always a compromise to be made between the time to produce an output, such as an enhanced fingerprint, and the effectiveness of the technique at enhancing fingerprints.  A technique that was 100% effective, i.e. it always enhanced all fingerprints present, but took a week to speculatively search a substrate the size of a postage stamp would be of little value in all but the most severe of offences. In reality, police investigators need a timely result in order to expeditiously progress an enquiry and this timeliness has to be balanced by the forensic examiner against a technique that will produce an effective output. If the presence and location of a fingerprint on a substrate has already been established and the requirement is simply to enhance it further, then speed becomes less of an issue as the enhancement area is targeted rather than speculative, and hence the acquisition time is reduced. Here, various techniques employing spectroscopy or spectrometry, such as Fourier Transform Infra-Red Spectroscopy (FTIR), might usefully be employed although some of those using FTIR freely admit that such techniques really only have value when one is already aware of the location of the fingerprint on the substrate.
Although much of the above has been discussed in terms of fingerprint enhancement, the points made could equally apply to any forensic discipline.  At a time when investment and procurement is constrained by finances, it is important that all those looking to innovate in any area of forensic science do so with an understanding of the special requirements that successful innovation in the criminal justice system require.
Useful links:
NAO report, December 2014
http://www.nao.org.uk/wp-content/uploads/2015/01/The-Home-Office%E2%80%99s-oversight-of-forensic-services.pdf
Prof. Silverman's 2011 report
https://www.gov.uk/government/uploads/system/uploads/attachment_data/file/118916/forensic-science-review-report.pdf
NAS report, 2009
https://www.ncjrs.gov/pdffiles1/nij/grants/228091.pdf
ForSIG report Taking Forensic Science R&D to Market, 2013
https://connect.innovateuk.org/web/forensics/overview
CAST Fingerprint Source Book
https://www.gov.uk/government/publications/fingerprint-source-book
The author: 
Dr John W Bond has over 25 years experience of working and innovating in forensic science, previously as Head of Forensic Services for Northamptonshire Police and now as a Senior Lecturer at the University of Leicester.