Bullet Through Lemon, 1955.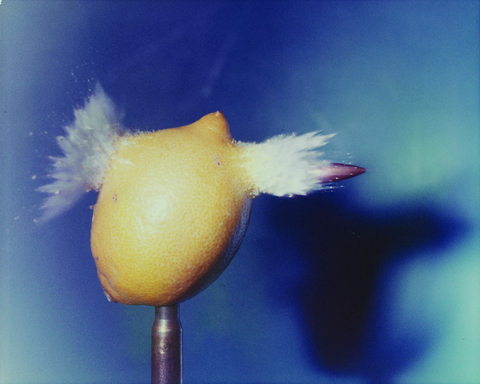 This image, taken in 1955, is part of the exhibition Revelations: Experiments in Photography at Media Space, London, open until 13 September 2015 and the National Media Museum, Bradford from 19 November to 7 February 2016.
Color © Harold Edgerton, MIT, 2015, courtesy of Palm Press, Inc.