Stroma of human omental tumour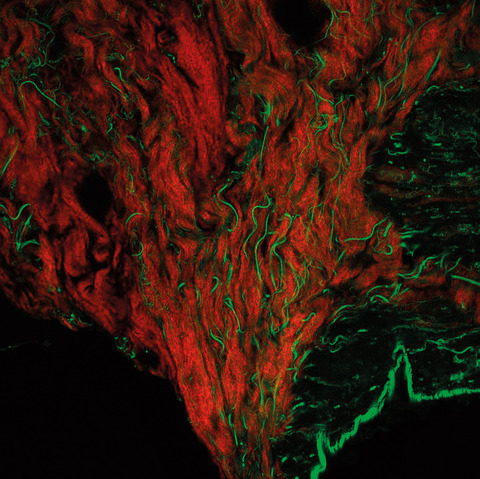 Confocal two photon second harmonic image showing collagen (red) and elastin (green) in the stroma associated with a human omental tumour.
The obtained image does not involve any staining.
This image was submitted as part of a competition to celebrate the launch of the cross faculty Institute of Bioengineering at Queen Mary University of London.
Credit: Robin Delaine-Smith