Tortoise shell beetle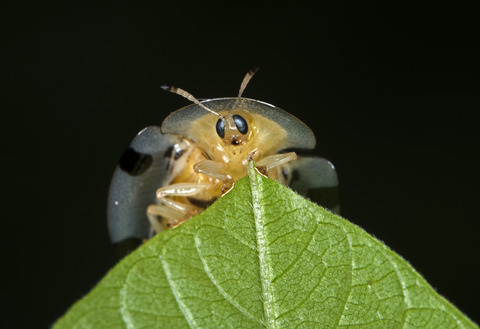 Tortoise shell beetles are harmless in small numbers but can cause severe deforestation when in large groups.
Spotted Tortoise shell beetles (Aspidomorpha miliaris) are small, oval, turtle-shaped beetles. They are seldom a serious pest, but tortoise beetles can cause considerable defoliation during severe infestation.
This image was taken by Partha Pratim Saha, in Kolkata, India. It was submitted to the RSB Photography Competition.