Boost for graduates seeking upskilling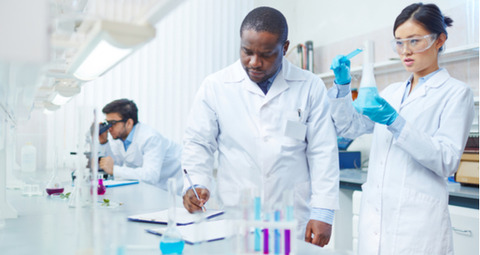 The Science Council is offering new resources to help science students on their placement years.
The Council's Working Towards Registered Scientist (RSci) programme will assist graduates from university science courses in the jobs market. A handbook produced as part of the scheme helps students and employers connect their work experience to the skills and competency expected of a professional scientist.
Last year, the scheme was piloted at universities in Nottingham, with several students now Registered Scientists as a result of them reaching professional competencies.
Suzanne Davies RSci, who completed a placement year at PepsiCo and is now employed there, said: "Having something on your CV that stands out from other applicants, in addition to academic qualifications, is always an advantage and something I will continue to update in the future."
Students and graduates that are eligible pay £15 for a printed handbook and will also receive monthly emails with advice and ideas for personal and professional development. With the handbook, they can then determine if they have built up the competencies and skills expected of a Registered Scientist and begin online registration.
Belinda Phipps, chief executive of the Council, said: "I am looking forward to welcoming the next generation of scientists onto our registers. Professional registration commits individuals to codes of ethical conduct as well as professional practice and will help young scientists in developing their careers."
This follows the publication of the Wakeham Review published last year which identified the Science Council as having a role to play in improving accreditation standards.