Programmed cell death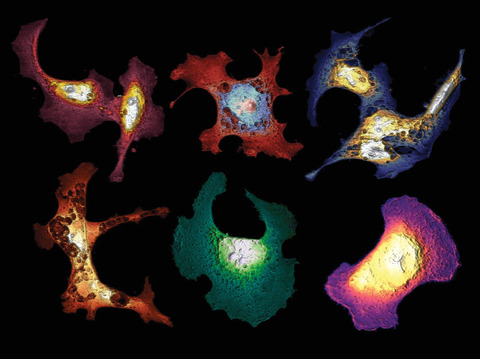 This stunning image is a composite of six Atomic Force Microscopy (AFM) topography of SW480 colon cancer cells.
The researchers used gold nanoparticles and laser irradiation to induce apoptosis in the cells. Features of apoptosis such as pore formation and changes in membrane roughness, three-dimensional and sub-micron in scale, can be viewed with AFM. This image was awarded 2nd Place in the Biophysical Society's 2017 Image Contest.
The image was taken by Eamonn Kennedy, from the University of Notre Dame, US and Rasoul Al-Majmaie, from University College Dublin, Ireland.