Multimillion boon for UK's battery technology sector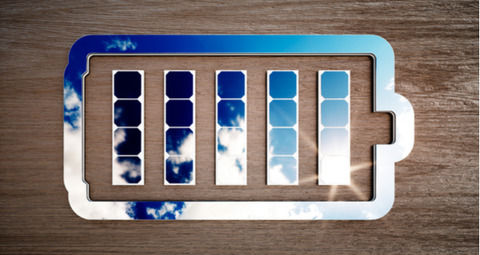 Today the government has announced an investment of £246m to boost research and development in battery technology.
Today the government has announced an investment of £246m to boost research and development in battery technology. Called the Faraday Challenge, this four-year scheme will consist of coordinated programmes to establish the UK as a world leader in this field.  The Challenge is part of the Industrial Strategy Challenge Fund (ISCF), announced in April by Business and Energy Secretary Grep Clark MP.
At a speech held in Birmingham, Greg Clark is expected to say: "The first element will be a competition led by the Engineering and Physical Sciences Research Council (EPSRC) to bring the best minds and facilities together to create a Battery Institute. The most promising research completed by the Institute will be moved closer to the market through industrial collaborations led by Innovate UK."
In addition to research and technology transfer, a new open access National Battery Manufacturing Development facility will be built. This will be formed by collaboration between the Advanced Propulsion Centre, created in 2013 to invest in low carbon propulsion systems, and the automotive industry.
Today's announcement follows a review, commissioned as part of the ISCF green paper, by UK Government Chief Scientific Adviser, Sir Mark Walport. Sir Mark identified areas where the UK had strengths in battery technology and could benefit through cross-collaboration. The Faraday Challenge forms one of six areas identified by the government as a core industrial challenge.
Professor Phillip Nelson, Chief Executive of the EPSRC said: "The Faraday Challenge is a new way of working. It will bring together the best minds in the field, draw on others from different disciplines, and link intimately with industry, innovators and other funders, such as Innovate UK, to ensure we maintain that our world leading position and keep the pipeline of fundamental science to innovation flowing."
Greg Clark will also confirm the launch of the third Connected Autonomous Vehicles R & D competition, with £25m of funding available for new projects. This investment is earmarked for new projects that will grow commercial viability for off-road driverless technology, for farming, construction and mining. To date over £100m has been invested in more than 50 connected and autonomous vehicle projects across the country.