Mosquito foot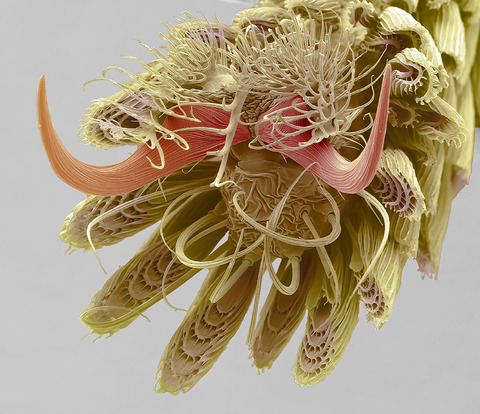 This coloured scanning electron micrograph highlights the intricacies of a mosquito's foot.
This fantastic image is one of the shortlisted entries for the Royal Photographic Society's International Images for Science 2017 competition, supported by Siemens.
It is a coloured scanning electron micrograph of the mosquito tarsus taken by Stephen Gschmeissner. It includes a claw, pulvillar pad with tenent setae (adhesive hairs), and surrounding scales. Scales cover various parts of the body of most mosquitoes and are especially dense on the mosquito leg. They are thought to provide protection and water-supporting force. The original monochrome image has been digitally coloured.
Competition winners will be announced on the 12th September.