New test to combat drug resistant cancer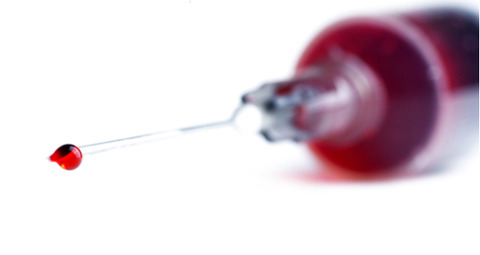 A new blood test could help to predict the success of certain cancer treatments.
A new blood test could help to predict the success of certain cancer treatments.
Researchers at the Technical University of Munich (TUM) have discovered they can predict drug resistance in patients with advanced prostate cancer using this assay. Cancerous prostate cells grow using testosterone produced in the body, binding to a receptor that initiates further division and growth.
Dr Matthias Heck, co-leader of the study from TUM, said: "If we know in advance whether or not a tumour has developed cells with this receptor, we can provide advice on an individual basis at an early stage – this can spare seriously-ill patients from undergoing an ineffective therapy."
If a tumour has become large enough and started metastasis, drugs such as abiraterone and enzalutamide are initially used. They either prevent testosterone binding to prostate receptor cells or block testosterone production. The most common receptor for prostate cancer is AR-V7.
AR-V7 and prostate cancer
The new blood test differs from previous tests as it analyses the amount of AR-V7 RNA molecules present rather than detecting specific tumour cell structures. If high levels of AR-V7 RNA molecules are detected, it is very likely the patient will have tumour cells resistant to abiraterone and enzalutamide treatment.
Dr Silvia Thöne, co-author of the study, said: "Only minute amounts of RNA are needed in a sample for the test to work. Additionally, since AR-V7 RNA is present in every tumour cell that possesses the resistant receptors, it means that no tumour cells are slipping by undetected."
Current blood tests to detect prostate tumour cells are both time consuming and expensive due to the special equipment required for the tests, and achieve varying degrees of success. TUM researchers analysed blood samples from 85 patients and were able to show that 20% had large amounts of AR-V7 RNA. These same patients failed to respond to treatment with abiraterone and enzalutamide.
The research team are now working to see if this novel test can be incorporated into routine prostate cancer examinations in the future. The paper was published in European Urology.