Saturn's North Pole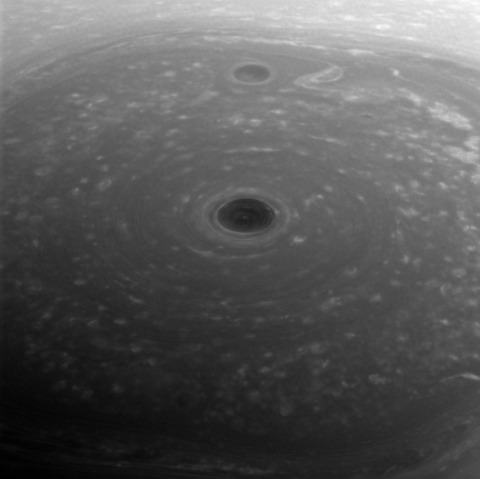 An image of Saturn's North Pole captured by Cassini as it began its dives between the planet's rings.
NASA's Cassini spacecraft captured this view of Saturn's North Pole on April 26, 2017 – the day it began its Grand Finale – as it approached the planet for its first daring dive through the gap between the planet and its rings.
Cassini ended its 20 year mission in mid-September, 13 of which were spent circling Saturn and its six moons. During this time, it took more than 450,000 images and collected 635GB of data, which scientists will pore over in great detail for years to come.
Credit: NASA/JPL-Caltech/Space Science Institute