Henry Royce Institute promises collaborative approach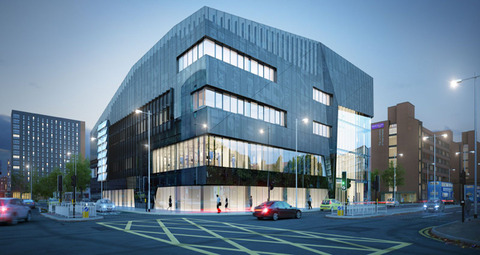 Construction work has begun on the Manchester hub for the Henry Royce National Institute, the national body promoting research and applications in advanced materials.
Based on The University of Manchester's campus, the Henry Royce Institute for materials science research and innovation will bring together world-leading academics from across the UK to work closely with industry to ensure commercialisation of fundamental research.
The University of Manchester Regius Professor Phil Withers, Chief Scientist for the Henry Royce Institute said: "This new flagship building will be a national beacon of research excellence in advanced materials – not only providing a centre for scientists and engineers to lead on cutting edge research but will also help businesses to apply this new knowledge into technologies for commercial use. Importantly, this hub facility will be a meeting place where colleagues can gather from across the UK and beyond to share their ideas and innovative thinking."
The building will enable a wide array of ground-breaking research to be undertaken. This includes research into biomedical materials which are at the cutting edge of regenerative medicine and prosthetics; nuclear materials to support the energy sector; materials systems for demanding environments; and 2D materials used in inks for printable electronics, enhanced composites, fuel cells and super capacitators.
The design of the Henry Royce Institute will promote 'science on show' with the building forming the centrepiece of laboratories revealing their complex workings, alongside spaces for visitor engagement and imaginative displays of research material and products.