3D-printed biosensors for diabetes patients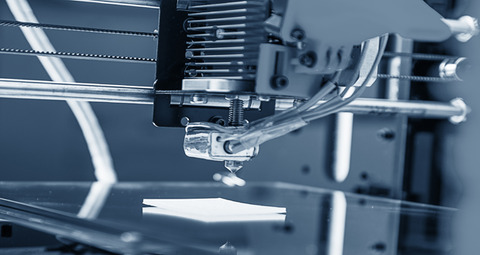 3D-printed biosensors in wearable monitors have picked up glucose signals more effectively than traditionally produced electrodes.  
Researchers at Washington State University's faculty in the School of Mechanical and Materials Engineering used a direct-ink-writing method to print flexible sensors out of an electrically conductive nanoscale material.
Arda Gozen of WSU said: "Our 3D-printed glucose sensor will be used as a wearable sensor for replacing painful finger pricking. Since this is a non-invasive, needleless technique for glucose monitoring, it will be easier for children's glucose monitoring.
"3D printing can enable manufacturing of biosensors tailored specifically to individual patients."
The 3D-printed sensors have a more uniform surface and fewer defects, which increases its sensitivity. The method is an improvement on sensors that use traditional manufacturing such as photolithography or screen-printing, which involve harmful chemicals and cleanroom processing and create waste.
Gozen said manufacturers could use the same 3D printer nozzles used for printing the sensors to print electronics and other components of a wearable medical device.  The team is now working to integrate the sensors into a packaged system that can be used as a wearable device for long-term glucose monitoring.
The research has been published in the journal Analytica Chimica Acta.