Bringing artificial leaves out of the lab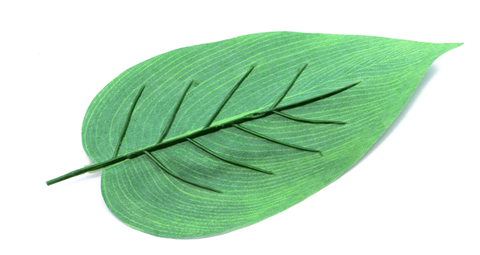 Artificial leaves that mimic photosynthesis and convert CO2 to fuel could be brought out of the lab for the first time.
Artificial leaves only work in the lab because they use pressurised CO2 from tanks. So, University of Illinois researchers Aditya Prajapati and Meenesh Singh placed an artificial leaf inside a transparent capsule made of a semi-permeable membrane resin, filled with water.
The membrane allows the water to evaporate out when warmed by sunlight while pulling in CO2.
Singh from the UIC College of Engineering told Laboratory News: "Our artificial leaf is bio-inspired which has components similar to natural leaves such as catalyst-coated light absorbers that functions like photosystems of natural leaves, and anion-exchange membrane that is similar to stomata of natural leaves.
"During the daytime, our artificial leaf will capture CO2 by evaporating water through the anion-exchange membrane and convert it to fuels or fuel precursors such as CO."
As well as producing oxygen, the leaf is made up of a light absorber coated with catalysts that convert the CO2 to carbon monoxide, which can be used as a basis for synthetic fuels.
The leaves are at least 10 times more efficient than natural leaves at converting CO2 to fuel. As well as this, 360 of these leaves covering a 500-metre square area reduce CO2 levels in surrounding air by around 10%.
To construct the artificial leaf itself, Singh and Prajapati used materials such as efficient InGaAs/GaP/Ge triple junction light absorber for harvesting sunlight, nanofoam Ag to convert CO2 to CO, IrO2 to produce O2, and quaternary ammonium resin to capture CO2.
They reported their findings in ACS Sustainable Chemistry & Engineering.