2D material improves in space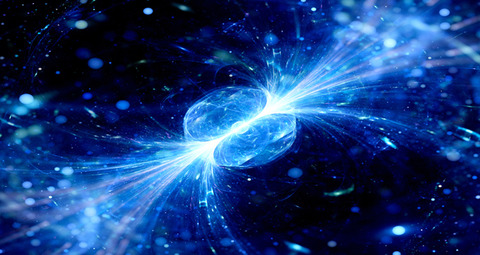 Materials consisting of a single layer of atoms could be used in space missions due to their resilience to intense levels of radiation.
Australian National University scientists exposed of atomically thin transistors and quantum light sources to intense gamma rays, to test their robustness.
Tobias Vogl, lead author of ANU's findings, said: "We found most of these devices coped really well. We were looking at electrical and optical properties and basically didn't see much difference at all."
By observing changes such as defect types and locations, ANU also found that one material – tungsten disulphide – actually improved when subjected to intense gamma radiation thanks to a healing mechanism.
Vogl told Laboratory News: "The improvement was observable by an increase in exciton lifetime and photoluminescence brightness. This increase was also remarkably strong, with the increase in photoluminescence being roughly a factor of 3 (at the highest tested gamma ray flux). These are indicators for a reduced defect density."
The low size and weight and high robustness of 2D materials makes them suited to for use in space instrumentation, including photovoltaics, batteries, electronics, sensors and light sources which could be used in space for satellite-based long-distance cryptography networks.
"The applications of these 2D materials will be quite versatile, from satellite structures reinforced with graphene – which is five times stiffer than steel – to lighter and more efficient solar cells, which will help when it comes to actually getting the experiment into space," Vogl said.
The ANU team used radiation levels of around 10 billion gamma rays per cm2 sr MeV – equivalent to 2,170 years of radiation exposure in orbit at an altitude of 500km.
As well as tungsten disulphide, they also used hexagonal boron nitride, tungsten diselenide, molybdenum diselenide and molybdenum disulphide in their experiments.
Their findings have been published in Nature Communications.