Mutation found in drug-resistant fungus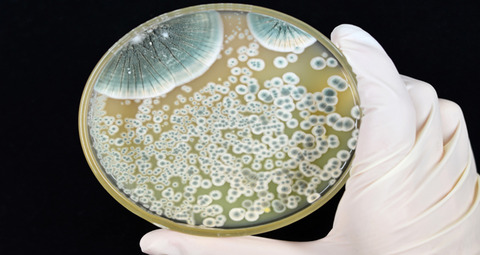 A newly identified genetic mutation in a drug resistant fungus may help in the fight against antimicrobial resistance.
Researchers from the US and the UK found a novel form of resistance to the drug triazole, which is used for invasive aspergillosis, a condition caused by airborne fungus spores.
Professor Jarrod Fortwendel from the University of Tennessee said: "As with bacteria, antifungal drug resistance is a real challenge facing medicine.
"Understanding how the fungus becomes drug resistant is important for designing changes in therapy to overcome aspergillosis."
Invasive aspergillosis is caused by breathing in small airborne spores of the fungus Aspergillus fumigatus. These spores can cause problems in a weakened immune system, following organ transplantation or lung conditions such as asthma or cystic fibrosis. Aspergillosis leads to more than 200,000 life-threatening infections a year.
While resistance to the triazole class of antifungal drugs for treating invasive aspergillosis remains unexplained, the findings may help form a successful approach to tackling antimicrobial resistance.
Professor Dave Rogers, also at Tennessee, added: "It is very important that the research continues and we find out more about why it is happening and how we can tackle it for the future."
The university teams involved in the research are based Tennessee, Texas and Swansea in the UK. They're working as part of $2 million five-year collaboration funded by the National Institutes of Health in the US.
They detailed the mutations found in triazole-resistant isolates in the American Microbiology Society journal mBio.
700,000 deaths globally per year from a drug-resistant infection: Dr Peter Jackson on AMR at Lab Innovations 2018