Opening science or narrowing its base?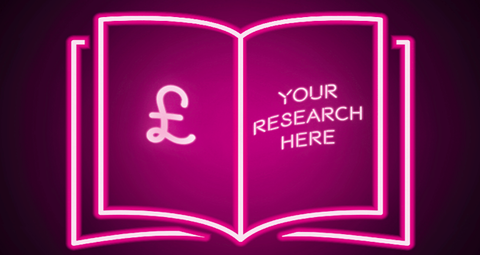 It may carry laudable ambition, but will Plan S damage science? From 2020, the scientific publishing plan could force you to pay-to-publish as well as threaten international collaborations and place barriers for early career researchers. Dr Robert Massey suggests a pause for thought…
Unless you take a keen interest in the mechanics of scientific publishing, you may not have heard of Plan S1. But if you work in research and want to continue to publish your papers in scientific journals, it's time to take note.
From 1 January 2020, 'cOAlition S', a slightly contrived name for a group of funders across Europe, proposes to force all publicly funded research to be available to read, for free, the moment it's published. The Plan appeared last September, and for three months from November its architects ran a consultation on how it might be implemented.
Signatories to Plan S include national funding agencies from thirteen European countries, one in Africa (the Zambian National Science and Technology Council) and four charitable foundations. The main public funders for UK academic research, UK Research and Innovation, and (pre-Brexit) the European Research Council, are both on the list.
Authors may be asked to pay more than £1000 for each paper, and considerably more than this in the most prestigious journals
The underpinning assumption in the Plan is that journals, learned societies and researchers are stalling on Open Access, and radical measures are now essential to force their hands. Robert Jan-Smits, the former EU Director-General who now oversees the Plan believes it will empower scientists, but at the same time that their conservatism should be challenged2.
Few argue against Open Access in principle. After all, taxpayers pay for most academic research to be done, and the public surely has a right to see the results. Reading scientific papers usually demands a degree of expertise, but in the era of fake news citing original sources for research is more important than ever. Better access to papers might be enough to challenge the worst perpetrators of pseudoscience, for example.
As with so many public policy proposals though, the details matter, and Plan S is no exception. In astronomy and space science, fields represented by the Royal Astronomical Society, researchers embrace sharing their work. From 1991, astronomers began to use the Internet to place preprints on the arXiv3 server, which moved to the then nascent World Wide Web two years later.
On arXiv everything is visible, free of charge. In preparing our detailed response to Plan S4, we found that the overwhelming majority – some 91% - of authors who publish in our main astronomy journal, Monthly Notices of the Royal Astronomical Society5 (MNRAS, published by the not for profit Oxford University Press), also place their work on arXiv. There are hundreds of similar repositories covering other disciplines. What this means is authors are happy to share their peer-reviewed work straight away. At the same time though, the desire to publish in journals shows no sign of disappearing.
Pay-to-play? Peer review is at the heart of this. Publishing in a journal like MNRAS guarantees that papers are scrutinised by referees, and that editorial oversight does its best to ensure that published material is of a high standard.
Our most vociferous critics argue in response that peer review is done for free by academics. This is undoubtedly the case, though our editors receive a small honorarium – not unreasonable for handling more than 4,000 submissions a year. That train of thought then suggests that journals could be entirely voluntary endeavours, where academics organise the distribution of papers to referees and the final versions are placed online.
If only things were this easy. It implies that my colleagues who work in our editorial team, and our partners in Oxford University Press, are actually doing very little each day. This is far from true. Offering and maintaining an online submission and peer-review system, ensuring that referees respond (or decline) invitations to review papers in a timely manner, that the review process is fair, and getting the copy-edited, corrected and typeset papers into journals as a version of record is work that demands a considerable human effort, and one that each year deals with thousands of manuscripts from across the globe.
MNRAS is a so-called hybrid journal, with its income deriving mainly from subscriptions from university libraries and some individuals. Authors can currently publish for free, with a three-year embargo before a paper is available at no cost from the publisher, but at the same time that paper can be placed in arXiv where it remains free to view in perpetuity. A minority of researchers choose instead to publish through a Gold Open Access route, where they pay an Article Processing Charge or APC to make their paper immediately free to view on the publisher's website.
Plan S takes aim at this model, and the current proposals will simply ban hybrid journals, albeit after a short transition period, even if authors place their papers in free to view subject repositories. To give an idea of the impact of this, at the moment 85% of existing scientific journals would fall foul of this measure6.
Researchers will instead be required to publish via the Gold route, at least if they value seeing their papers in peer-reviewed journals. Publications moving to accommodate this will 'flip' from subscriptions to only accepting papers via APC payments. Authors may be asked to pay more than £1000 for each paper, and considerably more than this in the most prestigious journals.
Struggling to pay? Despite the much-vaunted commitment to raise UK R&D spending to 2.4% of GDP7, there is little sign so far that core research council budgets are set to benefit from this growth. UK research groups in astronomy and space science have seen a decade of 'flat cash', with no spare capacity and many excellent projects remaining unfunded. Brexit will exacerbate this, at least if the UK loses access to ERC funds, which helped to bridge the gap and now account for around 30% of grant support for astronomy8.
If APCs become the norm, there are then other consequences that follow, particularly in a constrained funding environment. An unfunded, or underfunded researcher, will struggle to pay an APC. Even if their institution or department has grant funding, there are likely to be challenges on who makes the decision to use those funds to publish. An early career researcher may struggle to argue that their work should be published instead of their supervisor, or a more senior staff member in the same team. In universities where funds are held centrally, it may even fall to administrative staff to assess which work merits the cost of an APC. It is hard to see how any of this will benefit research and foster innovation in the way suggested by Jan-Smits and his team.
Plan S challenges international collaborations too. Last year nearly two thirds of papers submitted to MNRAS had authors from more than one country, and one sixth had authors from the UK and the United States, not yet a signatory to the Plan. If an Anglo-American team wants to publish their results, they will have to decide who will pay the APC to meet the demands of cOAlition S, or whether they should publish for free as the US co-author would doubtless prefer.
Overall Plan S seems a remarkably blunt policy instrument. Its proposals ignore the diversity of approaches to scientific publishing and the dissemination of ideas. It may be the case that some disciplines have been slow to consider Open Access, but this is not so in astronomy and the other areas of physics covered by arXiv. It would now be unthinkable for active researchers in these fields not to consult subject repositories in the first instance. Those same researchers still though value papers shaped by peer review in a reputable journal, and those journals need a revenue stream to operate.
This is not the time to push through such a radical plan and on such a short timescale. UK science is already struggling to cope with Brexit and an uncertain funding environment. Adding in a massive and costly shift in the publishing model is only making this worse.
cOAlition S should pause for thought. Its consultation on the implementation – not the principles or the decision - of Plan S drew more than 600 responses, many of which were highly critical of the proposals as they stand. A further 1,700 researchers have so far signed an open letter expressing similar concerns9.
The Plan S advocates should listen to all those involved in scientific publishing, not least researchers themselves, and develop a model that really will deliver the opening up of science we all seek.
Author: Dr Robert Massey is Deputy Executive Director of the Royal Astronomical Society
References: