Edible water bottles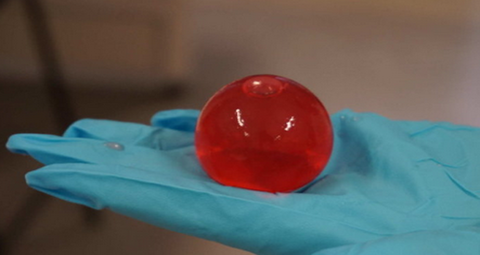 Edible liquid capsules will be trialled at this month's London Marathon.
The spherical bottles, named Ooho, are made of an edible, tastleless and biodegradable membrane made from seaweed.
While Ooho can be swallowed, its membrane degrades in a natural environment in around six weeks – a significant advancement compared to 400 years required to degrade a plastic bottle.
Around 30,000 of the capsules containing energy drink will be distributed to runners at Mile 23 of the race this Sunday.
Ooho is developed by the Bethnal Green-based sustainable packaging startup Skipping Rocks Lab, which has developed an industrial machine to manufacture at scale.
Skipping Rocks Lab received support from Imperial Enterprise Lab and was previously based at Imperial's innovation hub, the White City Incubator.