Medicines Discovery Catapult partners LifeArc for biomarker R&D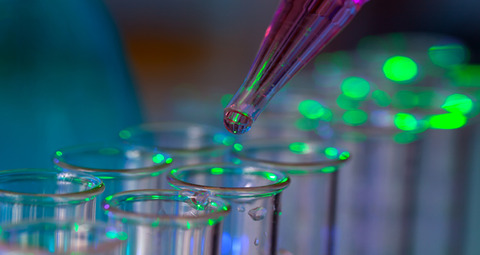 Medicines Discovery Catapult and LifeArc have announced partnerships to advance R&D in biomarker discovery and proteomics technology.
The organisations will develop biomarkers that detect the safety of novel drug molecules for use in human trials. It also aims to progress candidate molecules towards clinical evaluation through a biomarker strategy.
Dr Peter Simpson, Chief Scientific Officer of Medicines Discovery Catapult, said: To advance therapeutics closer to patients, LifeArc's innovative therapeutic programmes will work together with Medicines Discovery Catapult's state of the art biomarker discovery platform.
"LifeArc is renowned as an innovator in drug discovery, and this partnership is further endorsement of Medicine Discovery Catapult's position as a leader in the creation of biomarker strategies, and the application of technology innovation in drug discovery."
LifeArc will fund a select number of full-time employees to be embedded within the Catapult to provide strategic biomarker discovery and development.
The new posts, funded initially for three years, will make use of Medicines Discovery Catapult's suite of biomarket technologies, including PET imaging, near infra-red imaging, nanostring, molecular pathology, imaging informatics, Matrix-assisted laser desorption/ionization (MALDI) and digital spatial profiling.
LifeArc will also fund a two-year industrial post-doctoral research position based in Medicines Discovery Catapult's lab in Alderley Park, Cheshire.