Survey reveals stressed and insecure UK scientists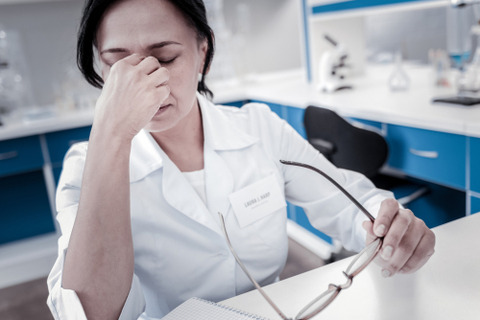 Less than a third of scientists feel secure in pursuing a research career with many experiencing long hours and aggressive working conditions, according to the results of the largest survey into experiences of research culture.
The survey of 4,000 researchers, conducted by research funding charity Wellcome exposes the stark pressures faced by many who work in research in the UK and globally. It found that despite a majority agreeing they are proud to be scientists, four out of five researchers believe high levels of competition are creating aggressive working conditions and nearly half feel pressured into working long hours.
Jeremy Farrar, Director of Wellcome, said: "These results paint a shocking portrait of the research environment – and one we must all help change. A poor research culture ultimately leads to poor research. The pressures must be recognised and acted upon by all, from funders, to leaders of research and to heads of universities and institutions."
The survey was part of an initiative launched by Wellcome to reimagine research and improve the culture for all. It also found nearly two-thirds of respondents had witnessed bullying or harassment, and just one in three feel comfortable in speaking up about this behaviour, with many doubting whether appropriate action would be taken.
"As a funder, we understand that our own approach has played a role, placing focus and reward on output at the expense of how research is achieved," said Farrar. "We're committed to changing this, to foster a creative, supportive, and inclusive research environment. These changes won't happen overnight but by working with the scientific community, and making it safe for people to speak out, we can set ambitious goals to build a better research culture and as a result more impactful research."
The next steps of Wellcome's Research Culture work include a series of 'town hall' meetings at universities across the UK to discuss the issues raised in the survey. A toolkit will also be available for researchers to hold their own discussions. In March, Wellcome will bring together the ideas and visions generated from these sessions at the 'Reimagine Research' summit, to set out a pathway to improving research culture.