Nanotech specialist expands at The Heath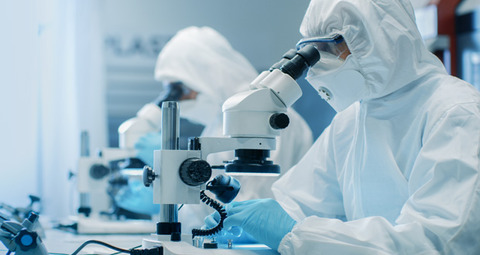 The Heath science park has created a new research and development facility for Nanoco Group – a leader in the development and manufacture of cadmium-free quantum dots and nanomaterials.
The new facility will enable Nanoco to service a major new contract with a very short timeline. Nanoco, which has its UK headquarters in Manchester, has been operating from The Heath in Runcorn since 2010 where it manufactures quantum dots and other nanomaterials.
Andrew Gooda, Supply Chain and Compliance Director for Nanoco Technologies, said: "We urgently required additional capacity. The attraction for us at The Heath is not only the space we needed but also the very specialist technical knowledge and expertise to manage the entire facilities project for us, thanks to their team of highly-skilled management staff and technicians."
The Heath's science centre is located in buildings once used by chemicals giant ICI for research and development which already have extensive air handling systems and laboratory utilities that, parent company, SOG have adapted for 21st century technology.
It has taken just over six months for SOG's Resources Division to design and build the new facility within a refurbished building in The Heath's Science Centre – complete with high-tech fume cupboards, gas and air-handling facilities and specialist mechanical and electrical services.