Immigration post-Brexit: A scientific viewpoint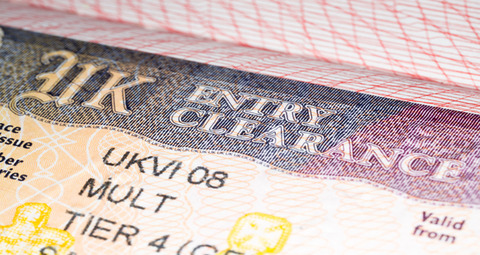 We have used many column inches in Lab News to talk about immigration, but rather than focusing on current issues with immigration policy we have been looking at how a post-Brexit immigration system will affect the research and innovation community.
The Government has recently signalled its intentions for the future of immigration policy by publishing its immigration white paper. The paper was informed by recent reports from the independent Migration Advisory Committee on workers from the European Economic Area (EEA) in the UK and on international students in the UK.
The report on EEA workers was able to show there was little or no evidence that EEA nationals undercut wages for British workers or that EEA workers affected employment opportunities for Brits. The report also showed that in 2016/17, EEA migrants paid £4.7bn more in taxes and NI contributions than they received in state support or took out of public services. Despite this evidence of the positive impacts of migration, Government intentions for a future immigration policy will ultimately make it more difficult to recruit workers from the EEA.
The Government intends to create one immigration system to bring the world under one roof. The proposals will see a softening of some immigration rules when compared to the current non-EEA system, which is much needed, but these changes are still potentially damaging to the future prosperity of the sector. The Government have stated its intention to remove the cap on skilled workers, which is very welcome, but want to retain a salary threshold on what foreign workers must earn to be able to work in the UK, which could severely restrict the movement of technicians or early-career scientists. It has also sought to retain high costs and charges associated with the current non-EEA migration system, which will become a new barrier to those who look to recruit internationally that have so far only done so through the EU.
We believe that the Government's proposals will not be able to fully support the types of people and the types of movement required for a thriving environment for science and engineering. Science is a truly international venture and movement and collaborations of people are vital.
James Tooze is Policy Officer at the Campaign for Science and Engineering