Brain implant controls neurons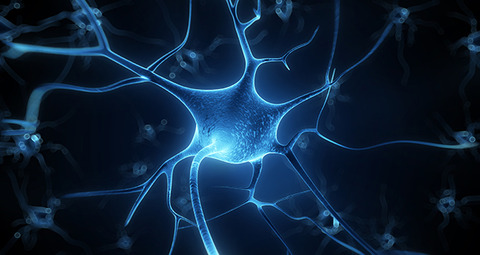 Scientists led by the Washington University School of Medicine have developed a brain implant which allows wireless control of brain cells.
Soft ultra-thin materials were used to create a remote controlled brain implant that can regulate neurons by releasing drugs and shining lights.
"It unplugs a world of possibilities for scientists to learn how brain circuits work in a more natural setting," said Dr Michael Bruchas at Washington University School of Medicine.
In the study, published in the journal Cell, the team used materials that are a tenth of the diameter of a human hair – 80-500?m – to construct a remote controlled implant that damages less brain tissue than current techniques. To fabricate the device they used semi-conductor computer chip techniques and installed four drugs and four microscale inorganic light-emitting diodes. To control the delivery the team installed an expandable material at the bottom of the drug reservoirs.
Research associate, Professor John Rogers said: "We used powerful nano-manufacturing strategies to fabricate an implant that lets us penetrate deep inside the brain with minimal damage. Ultra-miniaturised devices like this have tremendous potential for science and medicine."
To test the device and its drug delivery potential, the scientists surgically placed it into the brains of mice. Some experiments allowed scientists to precisely map circuits by using the implant to inject viruses that label cells with genetic dyes. In others, the team controlled the way mice walk by injecting a drug that mimics morphine into the region of the brain that controls motivation and addiction known as ventral tegmental area (VTA).
The researchers also tested the implant's combined light and drug delivery potential by commanding the device to shine laser pulses on cells in mice with light-sensitive VTA neurons. As a result the mice stayed on one side of their cage.
The scientists believe that this device may help neuroscientists in mapping the brain circuit activity.
Paper: http://www.cell.com/cell/abstract/S0092-8674(15)00828-4